Transform screen time into growth time.
Kokotree's premium preschool learning experience empowers your child's education and development with engaging, high-quality content that fits your busy lifestyle.
Prepare your child for school.

Cultivate essential life skills.

Edutainment at its finest.

Nurture your child's curiosity.

Boost your child's intelligence.

Fast-track learning progress.
Developed by

Certified Experts

in Early Childhood Development

Approved by Teachers

and Experienced Educators

Based on Research

from World-Class Universities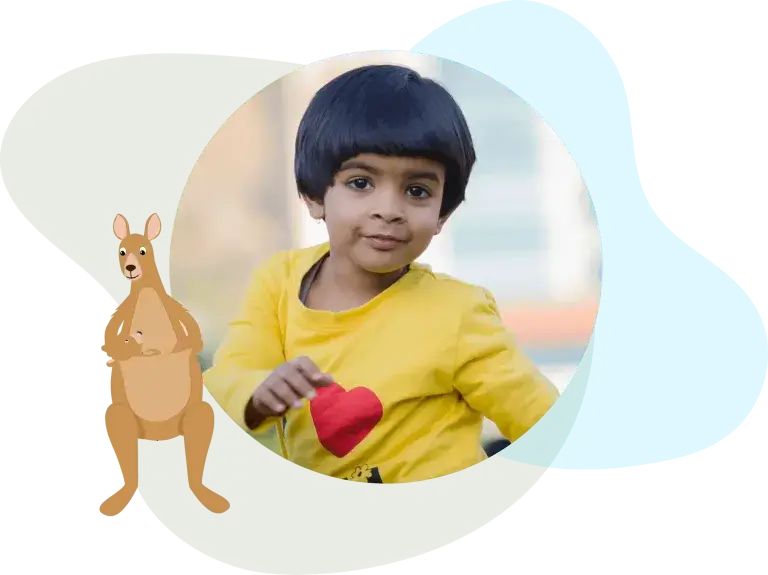 The smart choice for parents who value their child's education.
Kokotree students master vital early childhood skills through an immersive, quality-focused learning experience.
Tuition grants access to our ever-expanding library of educational videos, fueling your child's passion for learning and discovery.
Enjoy on-demand sessions available on the web, mobile app, and smart streaming devices for convenience at your fingertips.
Get started free

🎉
No credit card required.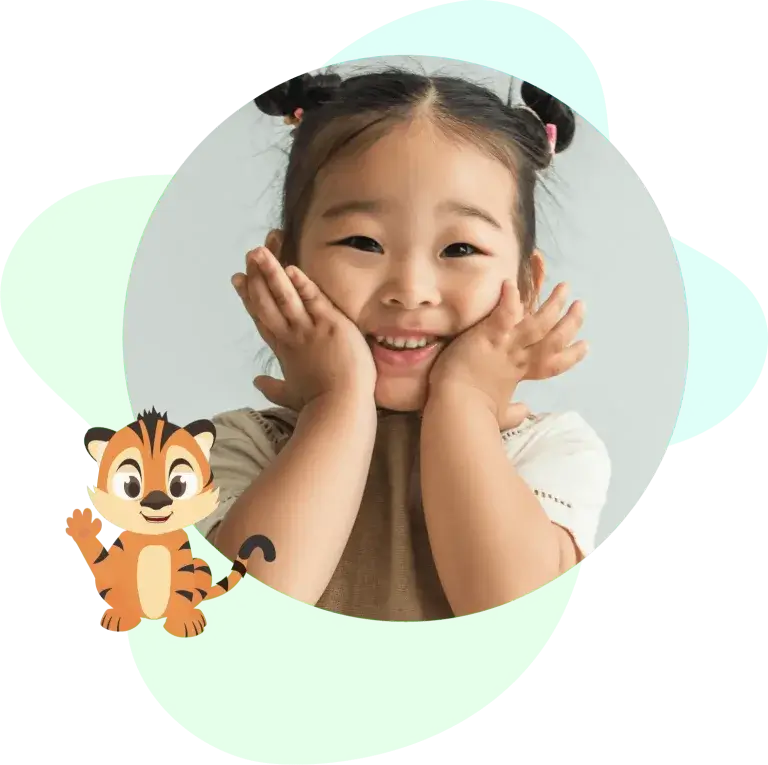 Because your child deserves more than just entertainment.
Kokotree is based on a STEAM curriculum. Through the latest research in education and technology, your child is engaged in smart screen time, building knowledge in five core areas: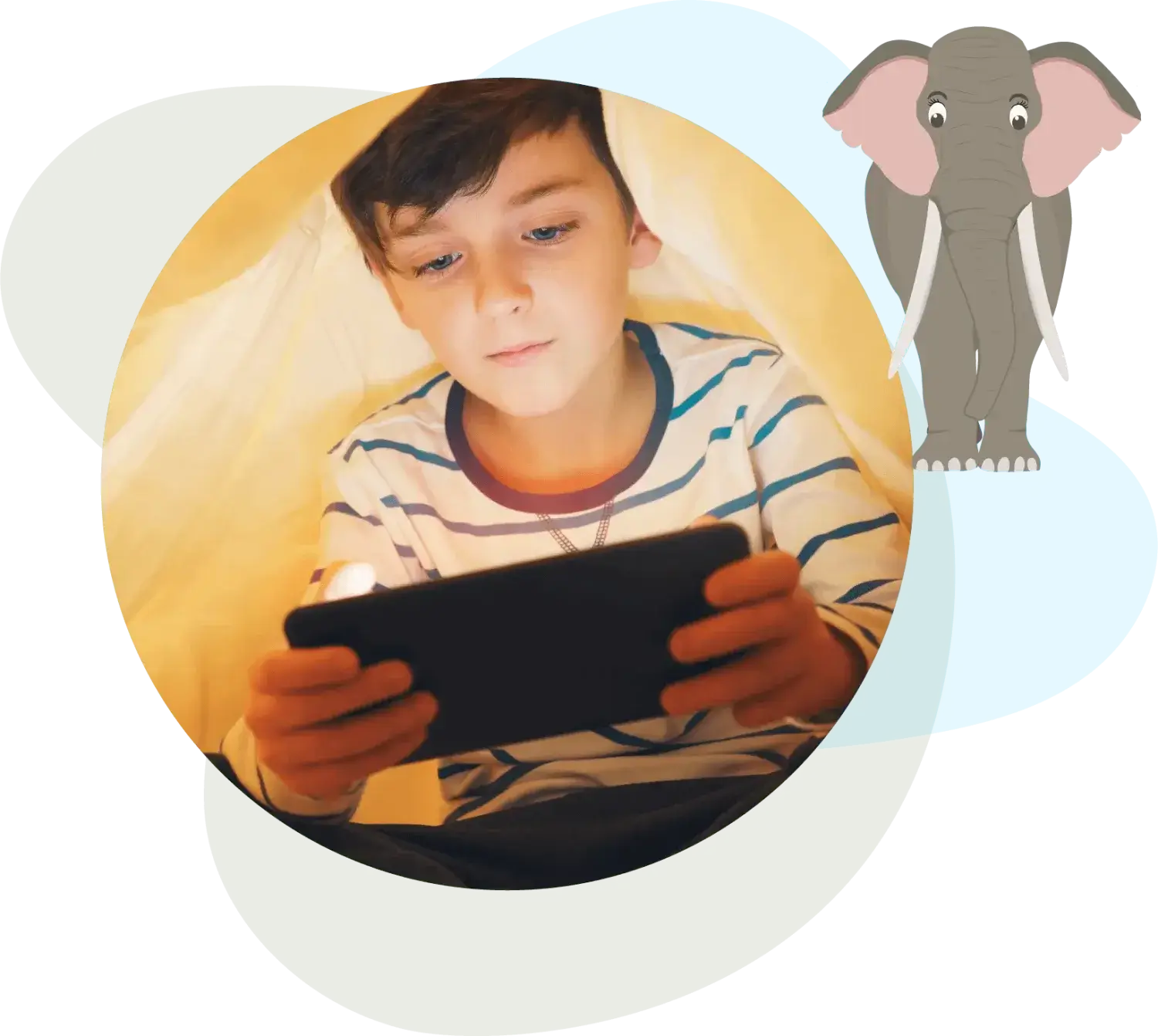 Unlock your child's full potential, today.
Every child learns through repetition. With Kokotree, every repeated lesson is a step towards excellence. We're not just repeating; we're reinforcing the foundation of their future success.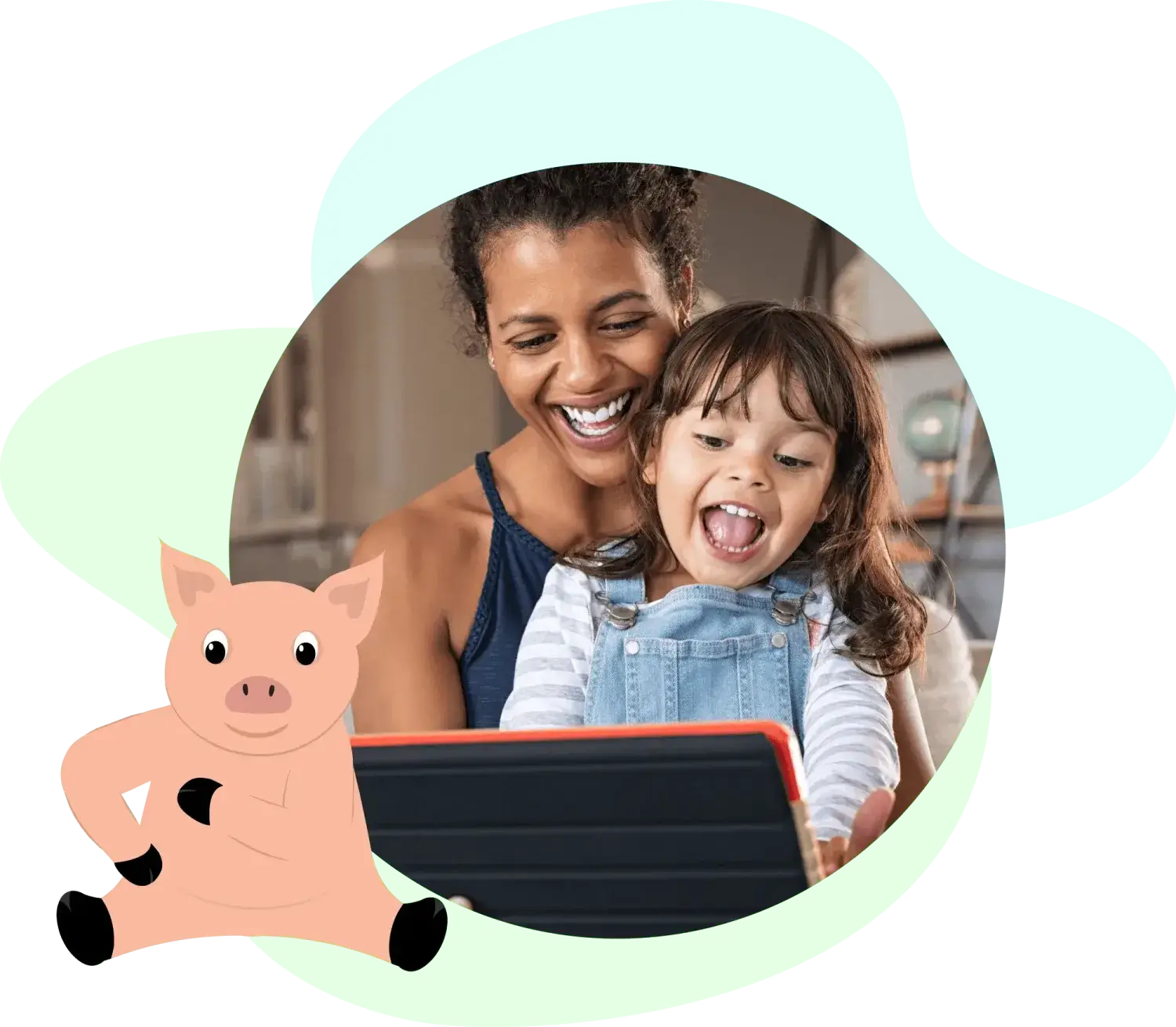 Set them up for success with premium educational content.
You're striving for the best in everything for your child, and so are we. Kokotree's content isn't just high-quality; it's expertly tailored, ensuring each learning moment counts.
HD (720p) and Full HD (1080p) availability subject to your internet service and device capabilities.
Effortless learning that respects your time.
We get it—you're juggling a million things. That's why Kokotree is designed to be the extra pair of hands you've been wishing for. Let your child dive into an enriching educational experience, while you focus on the day's tasks.
Instant Engagement

- Captivating content, ready at your fingertips.

Kid-friendly Design

- So easy, they can use it without your help.

Maximize Every Minute

- Ideal for those short breaks or limited teaching times.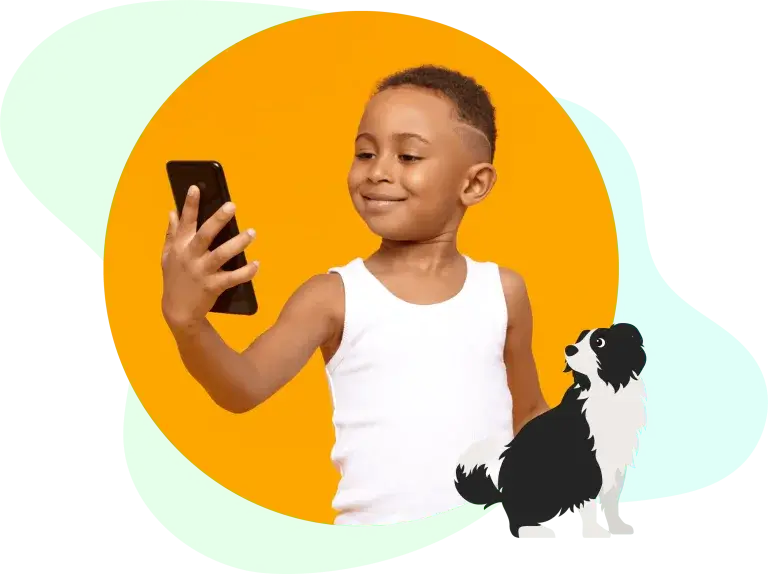 Education that fits your dynamic life.
Life doesn't pause, and with Kokotree, your child's learning won't either. Move swiftly through your day, assured that education is always within your child's reach, no matter where you are.
Universal Compatibility

- From phones to TVs, we've got every screen covered.

Learning on the Go

- Offline videos for those car rides and store trips.

Adaptable Learning

- Perfectly crafted for every moment of your day.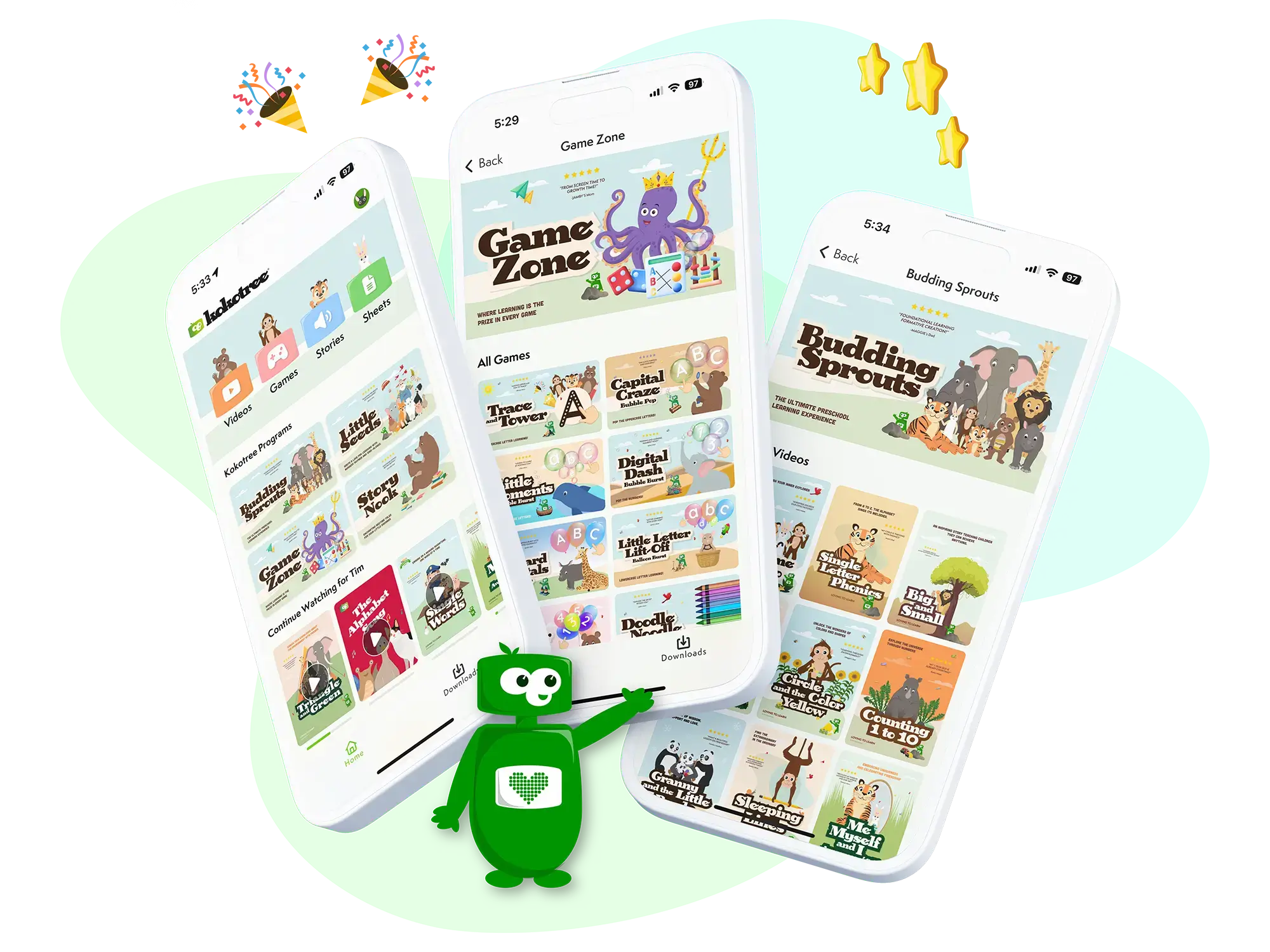 Fresh premium content to match your child's growing curiosity.
Children change and grow every day, and Kokotree evolves with them. Imagine a world where fresh, premium content meets your child's ever-changing interests and passions.
Consistent educational stimulation
Catering to your child's ever-changing interests
An app that grows with your child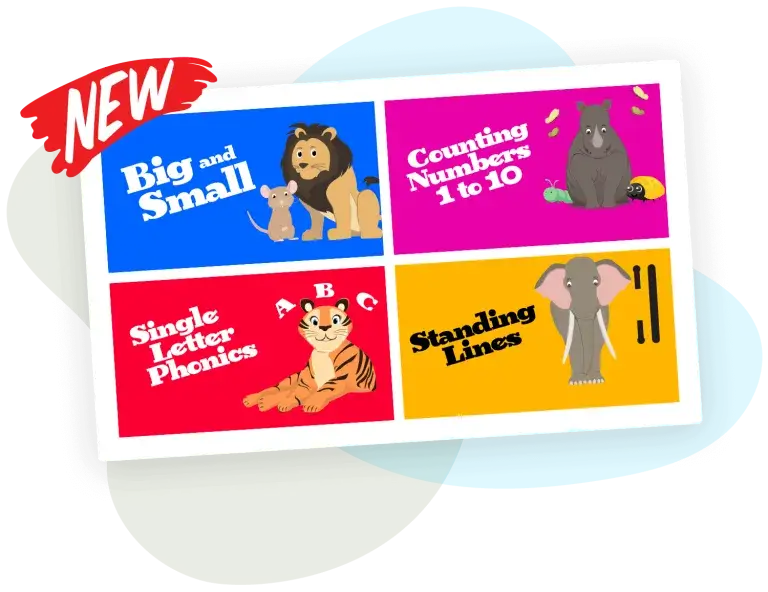 A safe haven for limitless learning.
Your child's safety is our top priority. Dive into a world crafted to fuel their learning passion in the safest digital environment.
You can rest assured that your child's educational experience will be free from distracting ads and other unwanted content.
Explore a wealth of curated educational content to meet their age group's needs and interests. And with new content added regularly, your child will never run out of things to watch and explore!
The Kokotree learning app for kids is the result of years of experience in early childhood education by experienced educators and child development specialists. Our team understands the need to create a fun, safe, and engaging environment for young learners to explore new concepts, develop critical thinking skills, and build a lifelong love for learning.
We design with your child's well-being in mind. With a simple user interface that is easy for kids to navigate, our app offers safe, engaging playtime hours.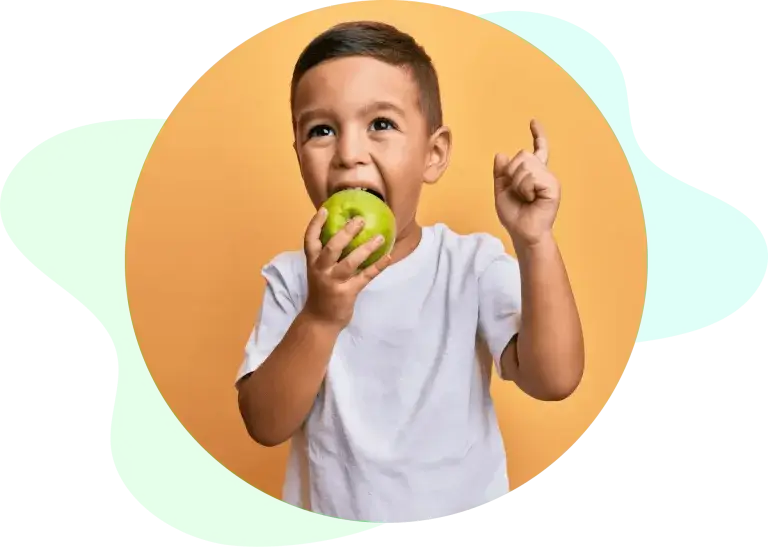 Join the community of parents who prioritize quality education for their kids.
Invest in your child's future.
With Kokotree, you're not just subscribing to an app — you're securing your child's brightest future.
Your Trust, Our Promise: 100% Satisfaction Guarantee
Try it before you buy it
Free
Give your child a taste of:
High-quality educational videos

A safe, ad-free environment

Downloadable videos

Up to 4 child profiles

Limited access

Monthly fresh content

Early access to new updates

Founding member status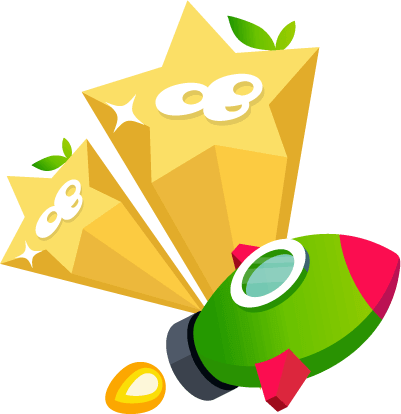 Unlock the full experience:
High-quality educational videos

Child-safe, ad-free environment

Downloadable videos

Up to 4 child profiles

Full, unrestricted access

New videos added monthly

Early access to new updates

Founding member status
Kokotree is a convenient educational learning app for kids designed for busy working parents, providing an engaging and safe experience for toddlers and preschoolers. We aim to develop a lifelong love for learning and nurture essential skills like attention span, problem-solving, language acquisition, and curiosity.

Kokotree is available on iOS (iPhone, iPad) and Android devices through the app, accessible via a web browser on a computer, and can be streamed to your smart TV. Coming soon to AppleTV, Roku, Amazon Fire TV, Kindle Fire, Google TV, Android TV, and Chromecast.

You can download the Kokotree educational mobile app from the Apple App Store and Google Play.

Kokotree offers a free trial with limited educational videos optimized for repetitive learning. The free trial lasts forever, allowing your child to benefit from our high-quality content without any time constraints.

We add new, engaging content to the Kokotree curriculum monthly and are working to increase the frequency of updates. This ensures your child stays motivated and has access to fresh learning materials.

You can upgrade your account for just $9.99/month for unlimited access to the full collection of premium videos. There are no extra costs, in-app purchases, or contracts, and you can cancel anytime. We accept all major credit cards and the subscription recurs monthly.

Our team of experienced educators, artists, and teachers create our content in-house, guaranteeing age-appropriate and high-quality educational materials for your child.

Kokotree offers a user-friendly and practical learning app for kids, enabling your child to study on their own even when you have a busy schedule. We promote parent involvement and provide a hassle-free platform to interact with your child's educational progress at your convenience.

You can email our customer support team for prompt and efficient assistance, and we'll respond within the same day.

We understand that busy parents might not always be able to monitor your child's screen time. Here are some tips for managing your child's screen time with Kokotree:

Restrict daily screen time to 1 hour or less
Monitor your child's screen time and avoid passive screen time
Participate in viewing and learning with your child
Keep screens out of children's bedrooms
Avoid any screen time 2-3 hours before bed

If you feel like the Kokotree learning app for kids isn't the right fit for you, don't worry. You can cancel your subscription anytime without any hassle or questions asked. Your feedback is valuable to us and we appreciate your honesty.