Invest in your child's future.
With Kokotree, you're not just subscribing to an app — you're securing your child's brightest future.
Your Trust, Our Promise: 100% Satisfaction Guarantee
Try it before you buy it
Free
Give your child a taste of:
High-quality educational videos

A safe, ad-free environment

Downloadable videos

Up to 4 child profiles

Limited access

Monthly fresh content

Early access to new updates

Founding member status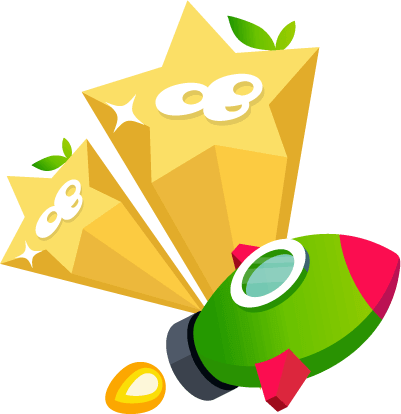 Unlock the full experience:
High-quality educational videos

Child-safe, ad-free environment

Downloadable videos

Up to 4 child profiles

Full, unrestricted access

New videos added monthly

Early access to new updates

Founding member status
Loved by parents and families.
Kokotree is a new educational app for kids, preschoolers, and toddlers. Concepts are made simple and fun through our unique library of content.

Watch Kokotree videos at your own pace on your smartphone, tablet, Smart TV, laptop, or streaming device, all for one fixed monthly fee. Sign up for Free. Unlock the full collection of educational videos for only $9.99 / month. No extra costs, no in-app purchases, no contracts, cancel anytime.

Kokotree is ideal for young learners—preschool kids and toddlers—ages 1 to 5. It's also highly effective for kids with special needs.

It's simple, easy, and intuitive. Once you have an account and download the app, you can play your educational videos for your preschooler. Our content 100% safe. We recommend that you watch the videos with your child—at least the first time. This gives you peace of mind. We promise that there will be no scary surprises, no advertisements, and no weird videos like other popular streaming services for preschoolers.

You can download the Kokotree educational mobile app from the Apple App Store and Google Play. It's available on the iPhone, iPad and Android devices. Coming soon to AppleTV, Roku, Amazon Fire TV, Kindle Fire, Google TV, Android TV, and Chromecast.

We understand that you may not be able to monitor your child's online learning as much as you'd like. We assist by providing you notifications about your child's viewing, education, and reports on their progress. We encourage parent participation so that you learn beside your child and further elaborate on the teaching offline at home and in the world.

Restrict daily screen time to 1 hour or less
Monitor your child's screen time and avoid passive screen time
Participate in viewing and learning with your child
Keep screens out of children's bedrooms
Avoid any screen time 2-3 hours before bed

Kokotree is only about a year old; we're just getting started.

The Little Seeds program is a collection of 25 educational rhymes, lullabies, and fables. Each video is one to four minutes and is designed for repetitive learning.
Budding Sprouts (coming soon) – Kids start their first lessons taught by our cute characters. Each learning session is a four-to-seven-minute video introducing a specific concept.

Kokotree may not be the best fit for everyone. You can cancel at any time. No hassle, no questions asked.