Toddler learning videos.
Nurture your preschooler's love of learning.
Kokotree is an educational app for preschoolers that helps your child learn academic concepts like numbers, shapes, colors, the alphabet, and more.
Now enrolling toddlers, preschoolers, and parents.
Get started free

🎉
No credit card required.
The best educational videos for toddlers and preschoolers.
Kokotree is for kids aged 1 to 5. It's perfect for busy parents who want to give their toddler or preschooler a head start on education.
Instead of passively watching cartoons, your child will be engaged in active, smart screen time—through educational videos that improve their cognitive development. It's a kid friendly, personalized learning app for kids available on iphone, ipad, and android devices—available on all popular app stores.
The best toddler learning videos and entertainment.
At Kokotree, we believe that pre k learning videos should be more than just entertaining.
We create educational videos for kids that are meant to educate and entertain with developmentally appropriate and engaging, so your child can learn while having fun.
All of our learning kid videos are designed by early childhood education experts and are based on standard preschool curriculums.
We know that every child is unique, so we offer a variety of learning videos for preschool for each concept. Your child can find the perfect video to fit their learning style.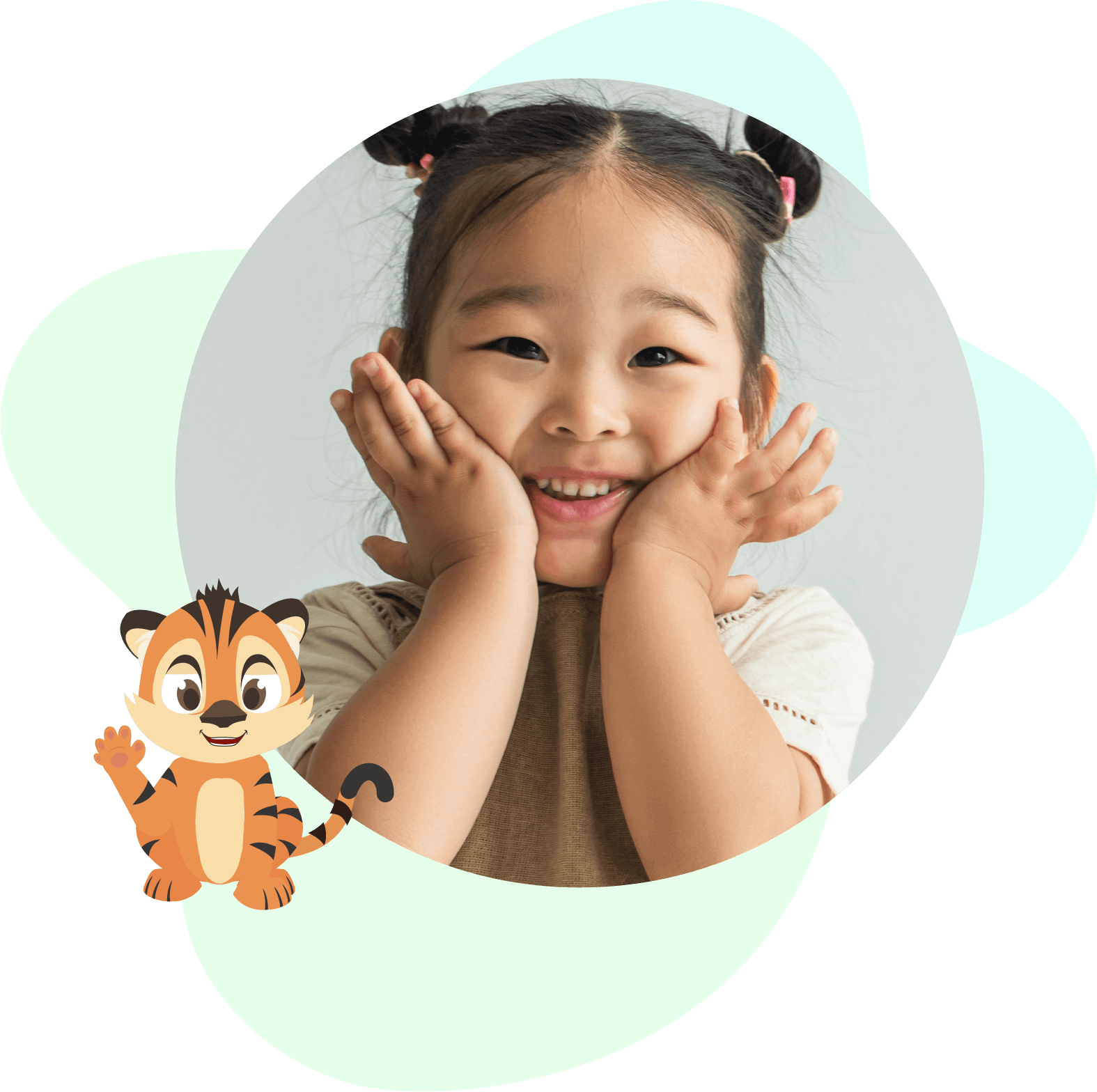 Convenient and flexible for busy parents.
Kokotree educational videos for toddlers and preschoolers are convenient and flexible—and super simple to use—you can access our videos anytime, anywhere.
And because we know parents are busy, we offer a variety of membership plans to fit your family's needs.
Whether you have 5 or 50 minutes, we have the perfect videos for your preschooler to learn.
High-quality preschool learning videos for toddlers.
We believe that all children deserve access to high-quality educational content.
Our team of award-winning producers, animators, and educators create unique preschool learning videos that are not only entertaining but also developmentally appropriate and educational. We create the videos to make sure they are safe and appropriate. We do not offer "educational youtube channels" in our service because they can be harmful.
Kokotree is the perfect way to give your child a head start on their education.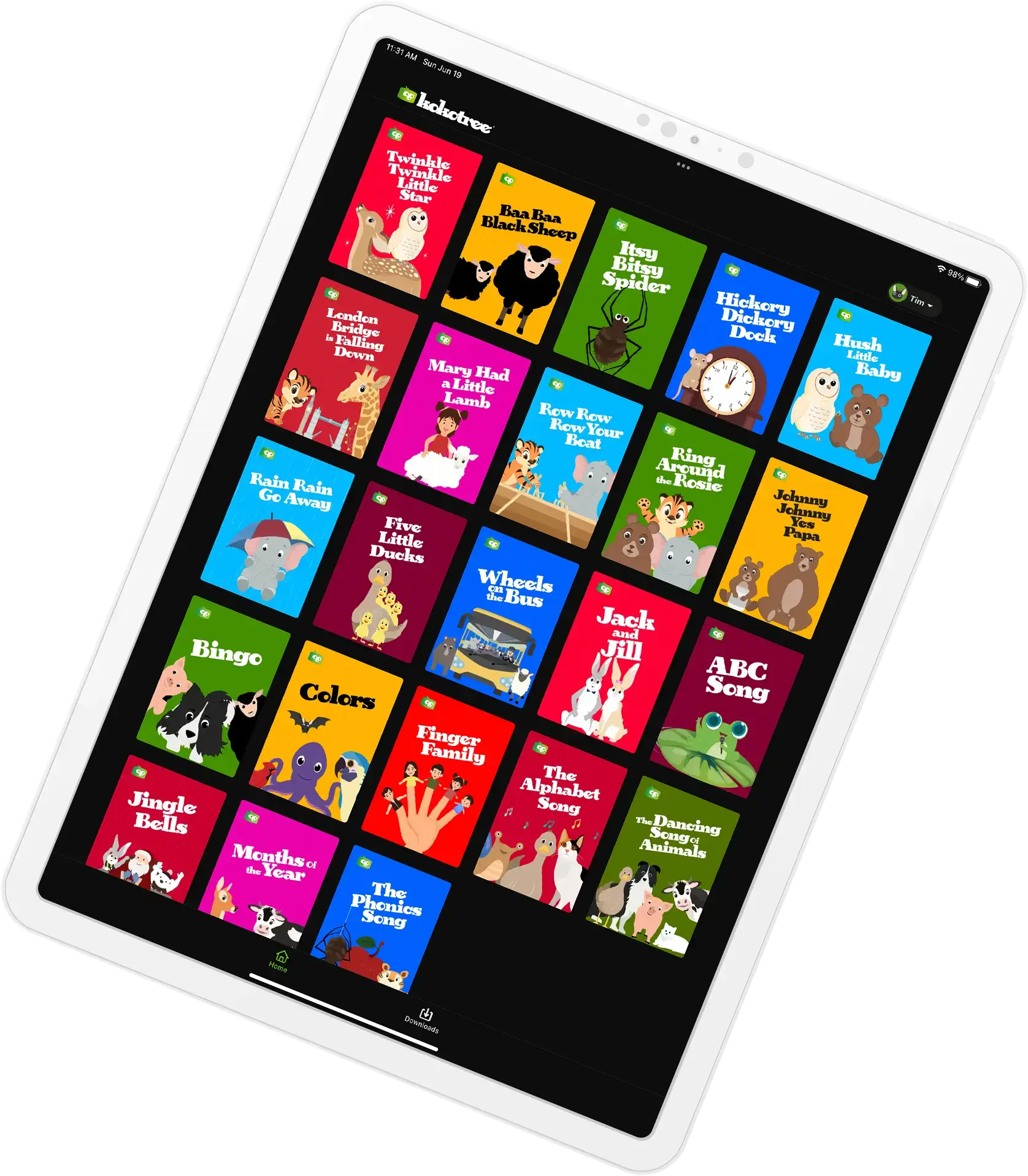 Safe screen time for toddlers and preschoolers.
We know that parents are concerned about their child's screen time. That's why Kokotree kids are engaged in active, smart screen time instead of passively watching cartoons.
Our videos are age-appropriate and curriculum-based, so your child can learn while having fun. And because we know parents are busy, we offer a variety of membership plans to fit your family's needs.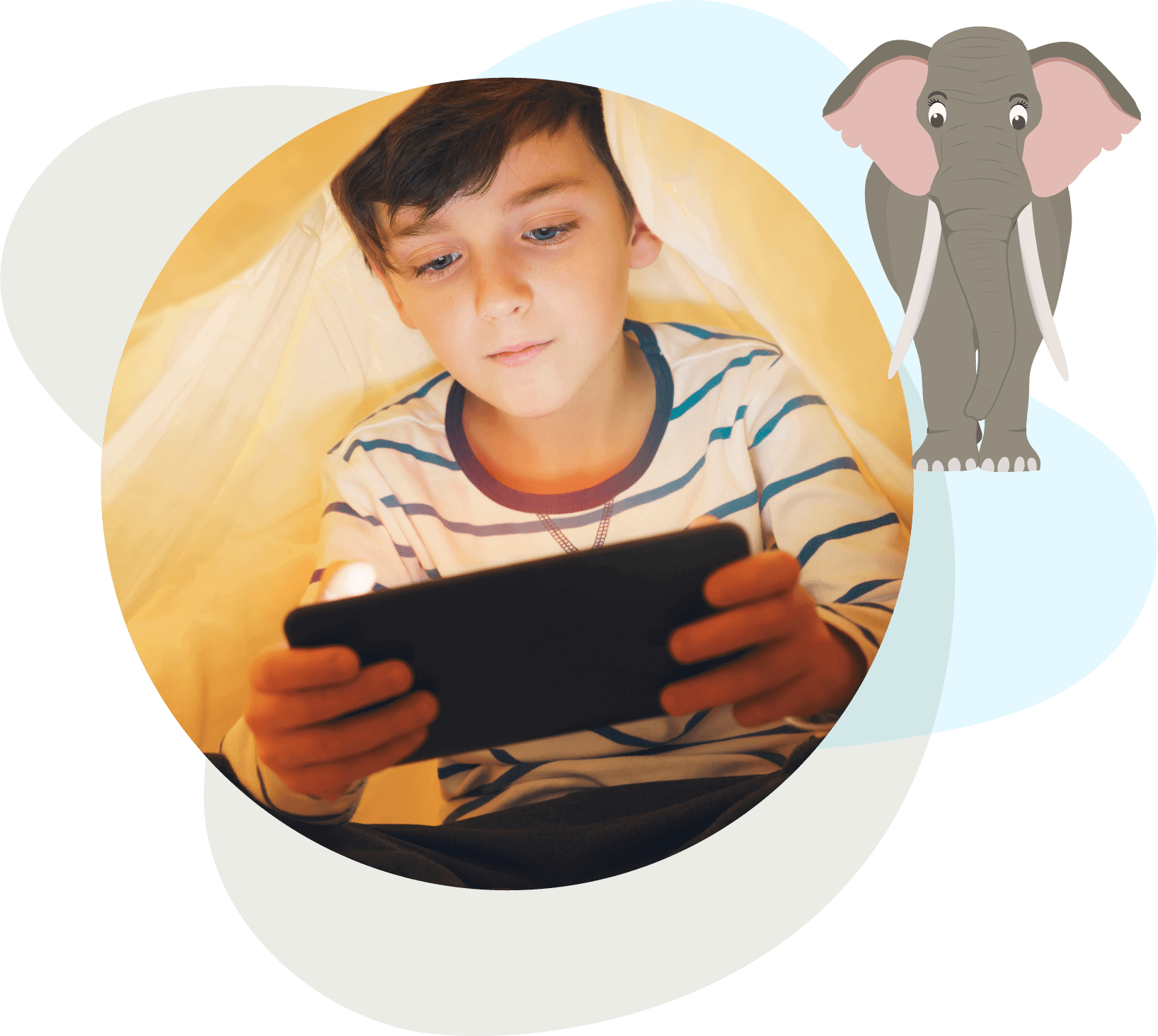 Safe environment for preschool and toddler learning.
Unlike other popular streaming services, Kokotree has no advertisements, no inappropriate content, and is 100% safe for kids.
We use various security measures to keep your child safe, including parental gates, no "swipe-to-skip," and no in-app purchases. Kokotree complies with the Children's Online Privacy Protection Act (COPPA).
The best toddler learning videos for kids.
Preschoolers are sponges when it comes to learning. They constantly absorb new information and try to make sense of the world around them.
Educational preschool videos can be an excellent tool for helping kids learn about various topics. Whether it's teaching the alphabet or numbers, discussing basic science concepts, or even exploring foreign cultures, there is a wide range of educational videos available for preschoolers.
And since kids often learn best through active participation, many of the videos also include interactive elements that help to keep young viewers engaged. With so many options available, there is sure to be an educational video that meets the needs and interests of any preschooler.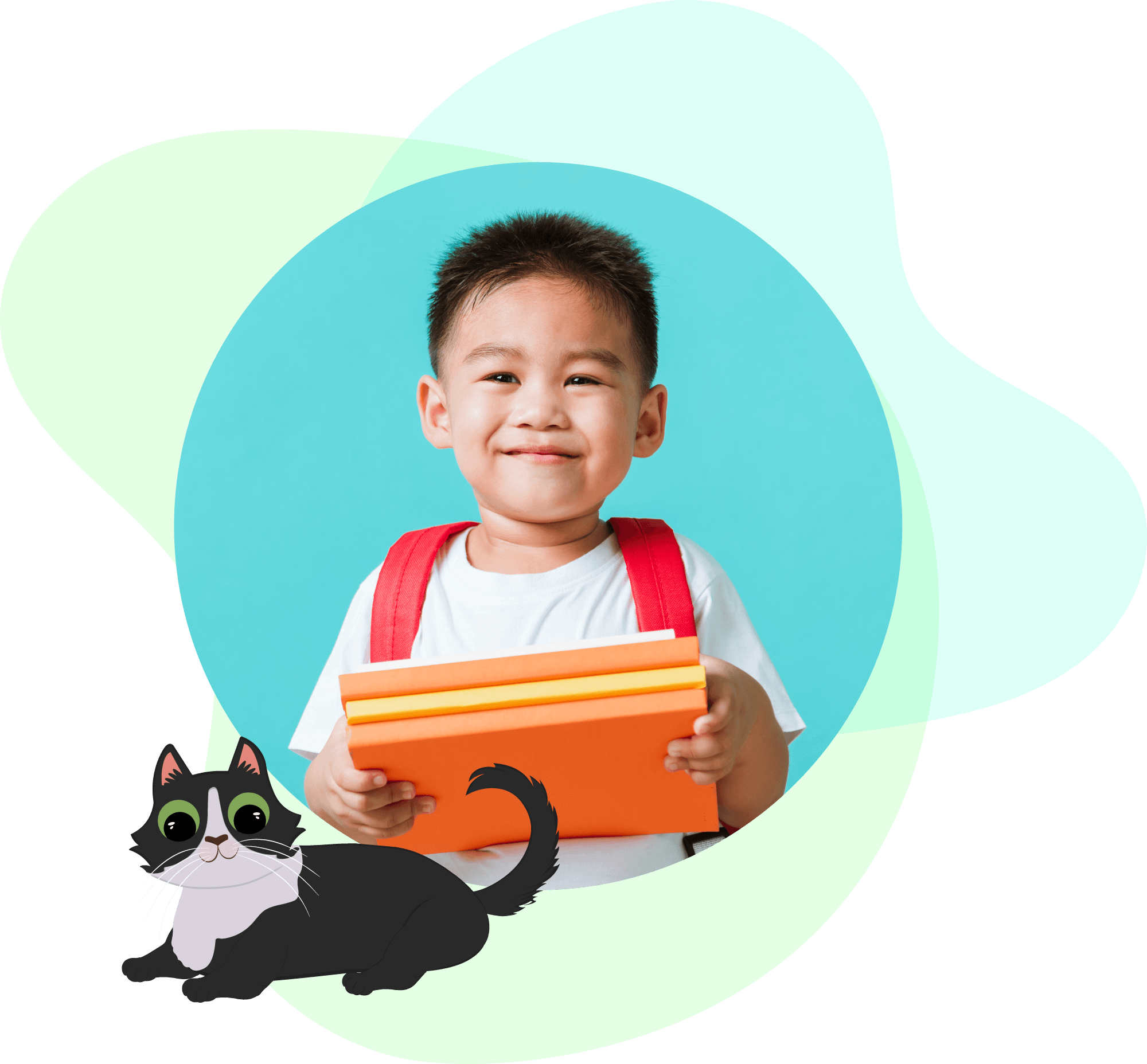 New toddler educational videos each month.
We release new educational videos for preschoolers each month, so your child can continue learning new concepts and skills.
Kokotree is only about a year old; we're just getting started.
We will grow with you.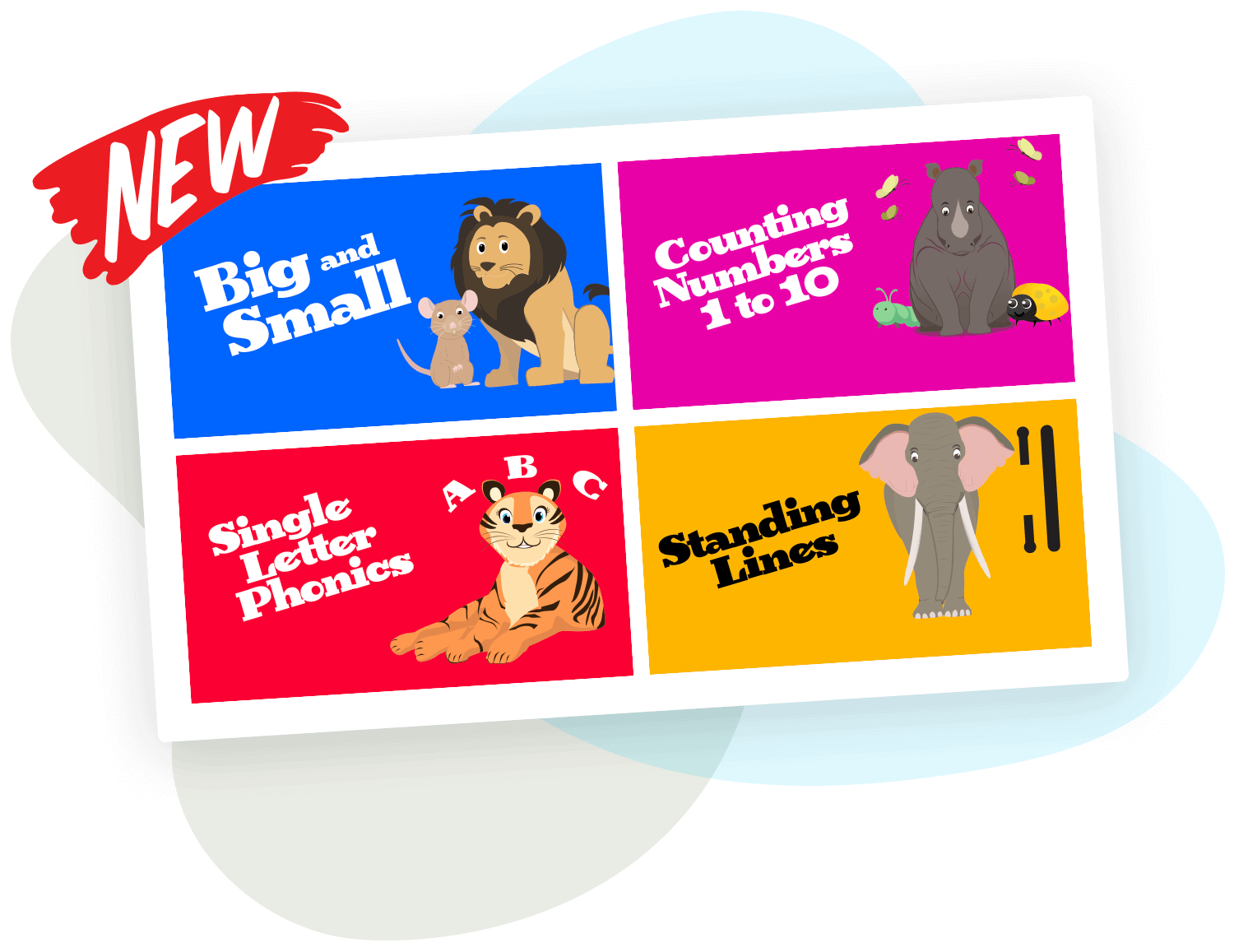 Nursery rhymes are excellent preschool education videos.
They are often interactive, using simple hand gestures that help your child to follow along. Nursery rhymes also introduce basic concepts such as counting and the alphabet fun and engaging.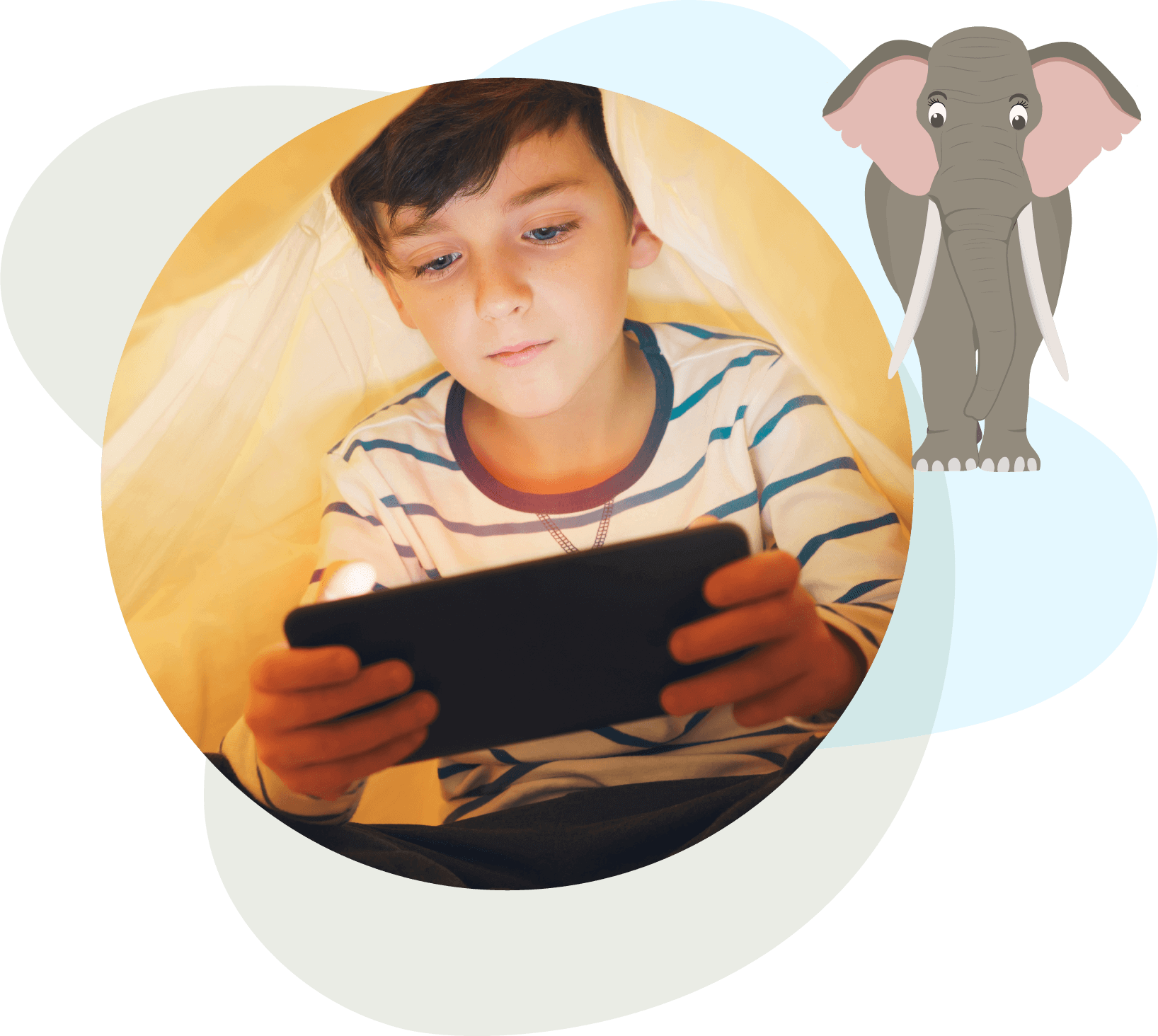 Little Seeds program for preschoolers.
Little Seeds program is a collection of 25 educational rhymes, lullabies, and fables. Each video is one to four minutes and is designed for repetitive learning. Great for toddlers, ages 1 to 3.
Budding Sprouts program for preschoolers
Budding Sprouts Kids start their first lessons taught by our cute characters. Each learning session is a four-to-seven-minute video introducing a specific concept. Great for preschoolers age 3 to 6.
Educational videos for preschoolers.
If you're like most parents of preschoolers, you want to find an educational app for kids that offers high-quality educational preschool videos for learning.
But you're also worried about the safety of the videos you choose. You don't want your child to see advertisements or inappropriate content, and you don't want any scary surprises.
That's where Kokotree comes in. Kokotree is a safe, educational app for preschoolers.
Access a library of hand-produced, safe, and age-appropriate educational videos for preschoolers. And because we know that you are busy, we have a mobile app so you can take Kokotree wherever you go.
But Kokotree is more than just a safe place for your child to watch preschool videos. Our goal is to build a positive association with learning. We want your child to develop a love for learning. That's why our videos are not only safe and educational but also fun and engaging.
Help your child think and grow
Inspire your child's creativity
Prepare your child for preschool
Develop your child's attention span
Keep your child safe online
Preschool educational videos help your child learn about the world around them.
Many different videos are available, covering topics such as the alphabet, numbers, shapes, and colors. Watching these videos can help your child to develop critical cognitive skills, such as memory and attention span.
In addition, they can also spark your child's curiosity and imagination. When choosing preschool educational videos for your preschooler, it is important to select ones that are age-appropriate and interesting.
Look for videos that have high-quality animations and catchy music, as these will be more likely to hold your child's attention. Also, choose videos that focus on positive messages and engagingly provide educational content.
FAQ.
What is Kokotree?
Kokotree is a new educational app for kids, preschoolers, and toddlers. You can feel good about having screen time. Our goal is to help young learners develop a lifelong love for learning.
Kokotree helps your child develop attention span and learn listening skills, problem-solving skills, language learning skills, and curiosity. Concepts are made simple and fun through our unique library of content.
How much does Kokotree cost?
Watch Kokotree videos at your own pace on your smartphone, tablet, Smart TV, laptop, or streaming device, all for one fixed monthly fee.
Get started free with a limited selection of educational videos. Upgrade your account to access the full collection of videos for only $9.99 / month. No extra costs, no in-app purchases, no contracts, cancel anytime.
What are the best educational videos for toddlers?
When selecting online educational videos for preschool, consider additional factors such as the video's pacing. For young children, learning videos must be slow-paced and calm. They should not include a lot of movement, fast movements, or too many distracting visuals and sounds.
Choose preschool videos with a clear storyline or ones centered around creating and completing specific tasks. Look for videos that teach preschoolers about new concepts engagingly, which will help them learn and retain the information over time.
What should a 4-year-old know for preschool?
What should preschoolers know? Preschoolers are at a crucial stage in their development and need to have a strong foundation of knowledge and skills. Children are starting to learn more about the world around them and developing essential skills such as language, communication, and problem-solving at this age.
The alphabet: 4-year-olds must be familiar with it through educational videos or hands-on activities like singing and playing word games.
Numbers and counting: Early math skills are crucial to success in school, so 4-year-olds must have a solid understanding of numbers and counting.
Colors, shapes, and patterns: Young children should also be familiar with the primary colors, shapes, and patterns they will encounter in preschool and beyond.
Fine motor skills: In addition to developing academic skills, it is also crucial for 4-year-olds to practice their fine motor skills with activities like coloring, cutting, and tracing.
Social and emotional skills: Finally, 4-year-olds must start learning about emotion regulation and conflict resolution to interact positively with their peers.
Introductory words and phrases: Besides academic and social skills, 4-year-olds need to learn some essential words and phrases in English and their native language. This will help them communicate more effectively with adults and peers.
How to stay safe: 4-year-olds should learn some basics about staying safe and reaching out for help in an emergency. This might include knowing your address and phone number and what to do if you get separated from your parents or caregivers.
Can a 3-year-old watch YouTube?
While there are some good educational videos on YouTube, it can be very dangerous place for young children. Toddlers' and preschoolers' brains are still developing attention spans and decision-making abilities. Exposing them to time on YouTube could be a recipe for overstimulation and screen addiction.
YouTube is full of millions of harmful videos that are not appropriate for young children. Plus, presschoolers and toddlers should never be exposed to advertisements, influencers, or harmful content.
Instead of allowing your child to watch videos on YouTube unsupervised, consider finding educational videos designed for preschoolers and toddlers.
What should I teach my preschooler?
Some critical skills for preschoolers include essential reading and writing skills, numbers and math concepts, colors and shapes, fine motor skills, social awareness and emotional regulation, safety and self-care skills, and essential words and phrases in English and their native language.
You can help your preschooler learn these skills by providing lots of hands-on activities, engaging them in educational games and puzzles, and finding developmentally appropriate content for their age. Additionally, set an example by modeling good habits like reading, writing, and following rules. With proper support, your preschooler will indeed thrive academically and socially!
Is it OK for toddlers to watch educational videos?
Yes, absolutely. At this age, toddlers and preschoolers should only be watching educational videos. The videos should be engaging and developmentally appropriate. You should always be present with your child while they are watching so that you can monitor their screen time and help them learn.
As a parent or caregiver, setting a good example by reading, writing, and engaging with educational content yourself is essential. This will help reinforce your child's learning and ensure that they are making the most of this critical stage of development.
What are some educational activities for preschoolers?
Some great educational activities for preschoolers include reading, writing and drawing, playing games and puzzles, watching educational videos, exploring nature, engaging in arts and crafts, and practicing fine motor skills through coloring and tracing. As a parent or caregiver, you can also support your child's learning by providing lots of positive reinforcement and encouraging their natural curiosity and creativity.
You can help your child learn about social and emotional skills by providing opportunities to interact positively with peers and respond appropriately in difficult situations. Your preschooler will thrive academically and socially with the proper support and guidance!
What are some benefits of educational videos for preschoolers?
Learning videos for preschoolers can be a great way to engage young children and help them learn new concepts in a fun and interactive way. Many different learning videos are available for preschoolers, including award-winning preschool learning videos that have received recognition for their educational value.
When choosing learning videos for your preschooler, it's essential to look for ones that are age-appropriate and cover various topics. The best pre-k learning videos will be engaging and interactive and help your child build fundamental skills such as problem-solving and critical thinking.
Toddler educational videos is another excellent way to introduce young children to new concepts and ideas. Many learning videos are available for toddlers designed to be fun and engaging while still teaching essential skills and knowledge. These videos can be a great way to keep your toddler entertained and engaged while also helping them learn and grow.
Learning videos can be a valuable tool for helping young children learn and grow. Whether you're looking for an educational video for toddlers or learning videos for preschoolers, there are many great options available that can help your child learn and have fun at the same time.
How do preschoolers learn best?
Preschoolers learn best through hands-on, experiential learning. They learn best when actively participating in activities and experiences rather than being told or shown something. Some of the best ways to facilitate learning for preschoolers include:
Play — Preschoolers learn best through play, so it's crucial to provide them with plenty of opportunities to explore, experiment, and create.
Repetition — Repeating activities and experiences helps preschoolers reinforce their learning and build new skills.
Variety — Providing various experiences and activities helps keep preschoolers engaged and helps them learn new skills and concepts.
Concrete examples — Preschoolers are still developing their abstract thinking skills, so it's helpful to provide concrete examples and materials to help them understand new concepts.
Positive reinforcement — Praising and rewarding preschoolers for their efforts and accomplishments can help motivate them to continue learning and trying new things.
Overall, the most effective way to support learning for preschoolers is to create a stimulating and engaging environment that encourages exploration, experimentation, and creativity.