Bedtime stories play an essential role in children's lives. They don't just foster a love for reading but also strengthen the precious parent-child bond. Imagine, after a long day, both of you curled up, diving into worlds of wonder and drifting into a peaceful sleep. This guide will help parents find the perfect stories to share with their young ones, ensuring that bedtime is always memorable.
Quick Summary:
Importance of bedtime stories in early childhood.
Classic tales that have withstood the test of time.
A mix of humor, kindness, adventure, and warmth in story selection.
Benefits of interactive books for an engaging bedtime session.
Embracing cultural diversity through stories.
Tips to elevate the bedtime story experience.
Classic Tales Every Child Should Know
From beautifully illustrated picture books to tales that have been cherished for generations, these stories are a must-have for young readers:
"Goodnight Moon" by Margaret Wise Brown
"The Very Hungry Caterpillar" by Eric Carle
"Where the Wild Things Are" by Maurice Sendak
"Guess How Much I Love You" by Sam McBratney
"Corduroy" by Don Freeman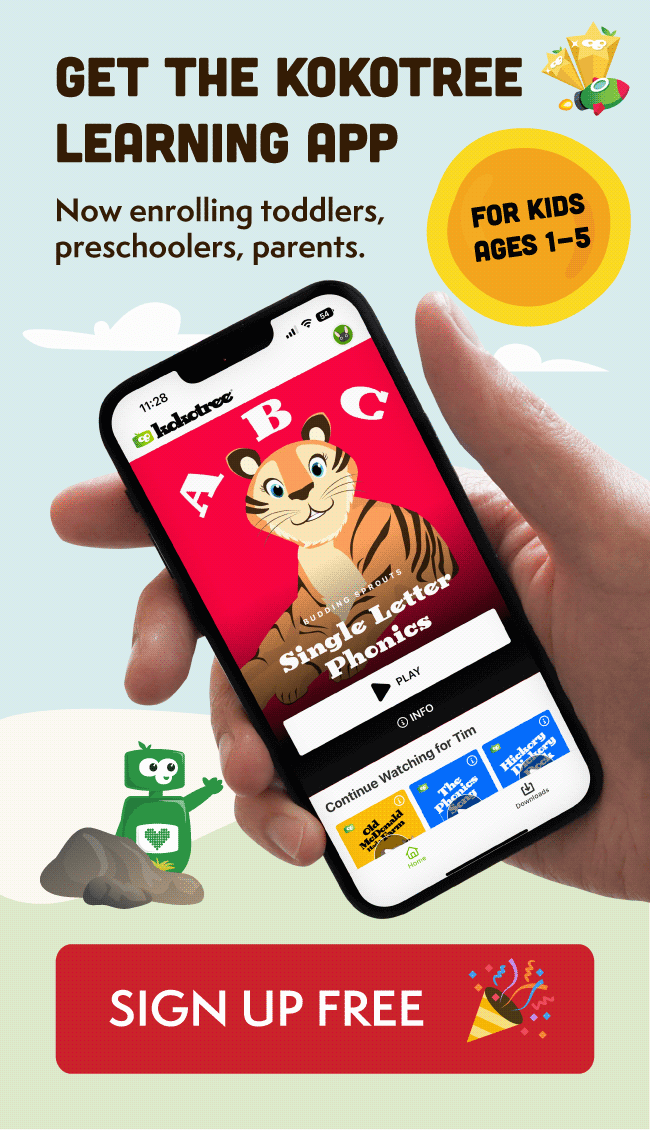 Enchanting Fairy Tales
Enter into magical worlds with princes, princesses, and whimsical creatures. These tales, some classic and some reimagined, are perfect bedtime stories for kids:
"The Little Prince" by Antoine de Saint-Exupéry
"Goldilocks and the Three Bears" retold by various authors
"The Princess and the Pea" by Hans Christian Andersen
"Jack and the Beanstalk" retold by various authors
Animals and Their Adventures
Children love stories featuring animals. These tales are not just entertaining but also offer valuable life lessons:
"Brown Bear, Brown Bear, What Do You See?" by Bill Martin Jr. & Eric Carle
"Make Way for Ducklings" by Robert McCloskey
"The Tale of Peter Rabbit" by Beatrix Potter
"Giraffes Can't Dance" by Giles Andreae
"Bear Snores On" by Karma Wilson
Stories of Friendship and Kindness
Instilling values through stories is an age-old tradition. Dive into these heartwarming tales that highlight the importance of friendship, sharing, and kindness:
"The Rainbow Fish" by Marcus Pfister
"Llama Llama Red Pajama" by Anna Dewdney
"Chrysanthemum" by Kevin Henkes
"Frog and Toad Are Friends" by Arnold Lobel
Lullabies and Poems for Dreamy Nights
For those nights when a short story or a lullaby is in order, these picks will do the trick. They're just the right length to ensure your young boy or girl is lulled into a restful sleep:
"Time for Bed" by Mem Fox
"A Child's Garden of Verses" by Robert Louis Stevenson
"The Napping House" by Audrey Wood
"Night Night, Little Pookie" by Sandra Boynton
Laugh-Out-Loud Stories for a Fun Bedtime
Humor is a universal language. Light up those tiny faces with chuckles and giggles with these engaging bedtime books:
"Don't Let the Pigeon Stay Up Late!" by Mo Willems
"The Book with No Pictures" by B.J. Novak
"The Day the Crayons Quit" by Drew Daywalt
"How Do Dinosaurs Say Goodnight?" by Jane Yolen
Heartwarming Tales of Family
There's no bond quite like family. These stories explore the depths of love, separation, reunion, and the everyday joys of family life:
"I Love You Forever" by Robert Munsch
"Owl Babies" by Martin Waddell
"Just Me and My Dad" by Mercer Mayer
"The Kissing Hand" by Audrey Penn
Engaging Interactive Books for Sleepy Interaction
Sometimes, a little interaction before bed can help in winding down. These books invite your child to press, turn, flap, and engage in playful ways:
"Press Here" by Hervé Tullet
"Dear Zoo" by Rod Campbell
"Can You Make a Scary Face?" by Jan Thomas
"Where's Spot?" by Eric Hill
Modern Favorites for Modern Kiddos
The world of children's literature is ever-evolving. Here are some modern-day classics that resonate with today's young readers:
"Dragons Love Tacos" by Adam Rubin
"The Pout-Pout Fish" by Deborah Diesen
"They All Saw a Cat" by Brendan Wenzel
"The Wonderful Things You Will Be" by Emily Winfield Martin
"Ada Twist, Scientist" by Andrea Beaty
Culturally Diverse Tales from Around the World
Introduce your child to the rich tapestry of cultures around the world. These stories, beautifully illustrated, offer glimpses into different lives and traditions:
"Last Stop on Market Street" by Matt de la Peña
"Whistle for Willie" by Ezra Jack Keats
"Julian Is a Mermaid" by Jessica Love
"We All Count: A Book of Cree Numbers" by Julie Flett
"The Name Jar" by Yangsook Choi
"Mama Miti: Wangari Maathai and the Trees of Kenya" by Donna Jo Napoli
"The Drum" by Robyn Scott and Kathy Knowles
"Pan de Sal Saves the Day: A Filipino Children's Story" by Norma Olizon-Chikiamco
"My Grandma and Me" by Mina Javaherbin
"Bilal Cooks Daal" by Aisha Saeed
Conclusion: Bedtime stories are more than just tales. They're memories in the making, lessons in disguise, and doorways to dreams. As parents, our choices can shape our children's worldview, nurture their creativity, and etch moments into their hearts forever. Explore these titles, and always remember, the journey of discovering new stories never truly ends.
Exploring the World of Bedtime Stories
In the vast universe of children's stories, parents often find themselves searching for the perfect short bedtime stories to captivate their little ones. These stories, whether spun from old tales or modern narratives, have the power to whisk children away into a land of dreams, ensuring they're falling asleep with imaginations alight.
The Charm of Short Story Bedtime Tales
Short story bedtime stories to read are a treasure. They offer bite-sized narratives that wrap up neatly, just in time for those droopy eyelids. Short bedtime stories for kids serve a dual purpose: they maintain a child's attention span and ensure a timely trip to dreamland. The beauty lies in the concise tales that pack in emotion, adventure, and learning, all within a few pages of a story book.
Digital Age: Bedtime Stories Online
We live in an era where the internet offers an abundance of resources. If you're away on a business trip or unable to be by your child's side, bedtime stories to read online can be a lifesaver. Websites offer free bedtime stories with beautiful illustrations and narratives. There's an added advantage: children's books online often come with narrations. This means you can have a skilled storyteller bring tales to life for your child. Bedtime stories to read online free also ensure that literature is accessible to all.
Books for the Littlest Listeners
For the youngest audience, stories to read to kindergarteners provide simplistic narratives, often focusing on themes of friendship, family, and exploration. These are not just children's bedtime stories but lessons wrapped in tales. A story about sharing, for instance, becomes more than just a kid's story; it's a lesson they take to heart.
Further Exploration
The story book online platforms offer an excellent avenue for parents to discover new narratives. Dive into kids stories, kids bedtime stories, and children stories that span various cultures, themes, and lessons. Websites often categorize these tales, allowing you to pick from good bedtime stories, tales focused on nursery rhymes, or even narratives aimed at building reading skills.
The importance of reading books to children cannot be emphasized enough. It aids in language development, stokes the flames of imagination, and fosters a lifelong love for literature. Whether you're pulling out an old bedtime story book from your shelf, exploring books online, or listening to free online narrations, the magic remains the same.
Do remember, the essence of bedtime stories goes beyond the tales. It's the shared moments, the discussions, the questions, and the memories you're building with every page turned. Dive deep into the world of books for kids, and let every night be an adventure.
Bonus: Tips for an Engaging Storytime:
Create a calm environment: Ensure the room is dimly lit and free from distractions.
Use animated voices: Giving each character a distinct voice makes the story livelier.
Ask open-ended questions: Encourage your child to think and predict what might happen next.
Let your child choose: Sometimes, let them pick their favorite story.
Remember the power of repetition: Often, children love hearing the same story multiple times.
As always, with new books published regularly, keep an eye out for fresh stories that might become your child's next favorite. Your local library or bookstore can be a treasure trove waiting to be explored.
Always ensure a cozy atmosphere, hold those beautifully illustrated books close, and let the magic of storytelling weave its charm. Happy reading!