Announcement: Kokotree's Decision Regarding Web Summit 2023
To our valued customers, partners, and supporters,
Kokotree's mission has always been clear: to educate and entertain children and families across the globe. Our core ethos is built on inclusivity, respect, and a genuine desire to foster positive change through education.
Recent events and acts of terrorism directed towards children and families in Israel have deeply saddened us. The innocence of youth and the sanctity of family life are values we hold dear. Our hearts go out to all those affected by these tragedies.
In light of this and the remarks made by the founder of the Web Summit concerning the recent conflict in Israel, we have decided to withdraw our participation from the Web Summit in Lisbon this year. We wish to emphasize that this decision is not politically motivated. It comes from our heartfelt commitment to stand with values that champion humanity, respect, and the right of every child to a safe environment.
Acts of terror and any actions compromising the safety and well-being of innocent lives, especially children, are contrary to everything Kokotree stands for. Our choice to withdraw from the Web Summit reflects our dedication to these principles.
We remain unwavering in our mission to provide exceptional educational experiences for children without compromising our principles. We hope our partners, supporters, and the families we serve understand our stance in this situation and recognize our commitment to the highest standards of ethics and integrity.
Thank you for your understanding, compassion, and continued support.
Warm regards,
Kokotree Team
---
Note to Our Community: Our previous announcement about attending the Web Summit 2023 is below. Given our recent decision to withdraw, as outlined above, this content serves as an archive for transparency. We thank you for your understanding.
---
Kokotree Sets Its Sights on Web Summit 2023!
Hello to our cherished Kokotree community,
We are thrilled to announce that Kokotree is venturing to Lisbon this November for the iconic Web Summit tech conference, one of the most significant gatherings in the tech world. Celebrated for being "where the future goes to be born" by The Atlantic, this summit is a magnet for the most innovative and forward-thinking minds in the tech ecosystem.
A little about Web Summit: Founded in Dublin, Ireland, the Web Summit has become a global phenomenon, with spin-offs in places like Rio de Janeiro, Doha, Toronto, and Hong Kong. Every year, it draws a crowd of 70,000+, making it an eclectic mix of policymakers, tech giants, start-ups, and thought leaders. Their central theme, especially pertinent in these tumultuous times, is: "Where to next?"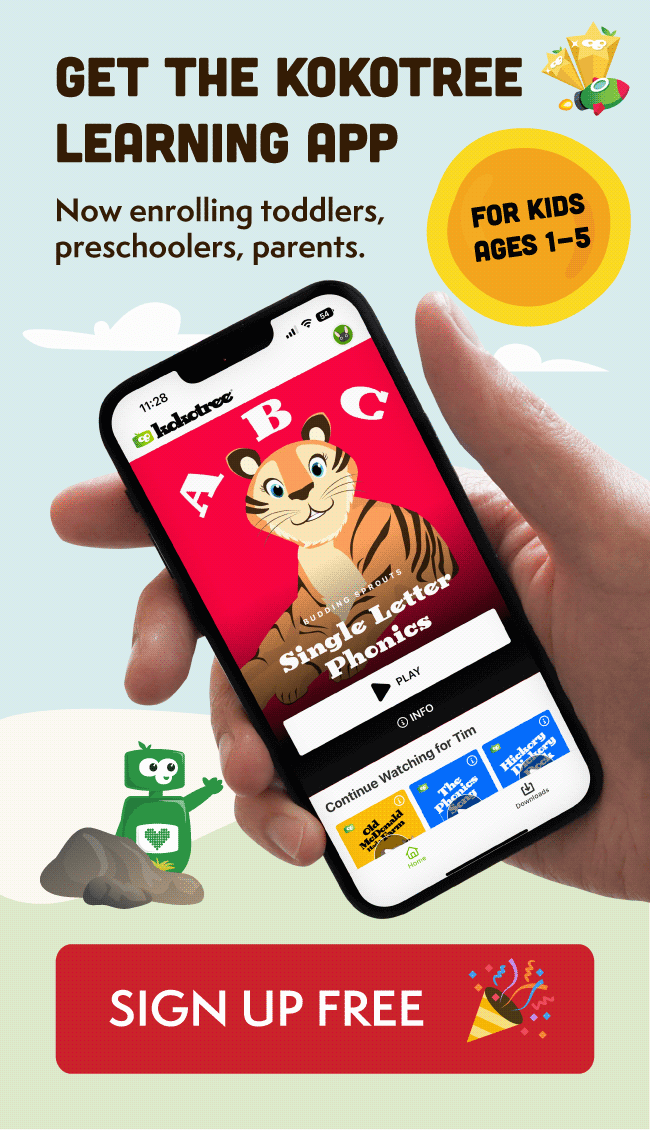 Why are we so excited?
Well, aside from the opportunity to immerse ourselves in discussions about the future of tech, we'll also be rubbing shoulders with some of the industry's finest, from Dario Amodei, the CEO of Anthropic, to Sir Tim Berners-Lee, the inventor of the World Wide Web. It's a lineup that promises meaningful conversations and inspirations.
Kokotree at Web Summit
Our mission at Kokotree has always been clear: to offer toddlers and preschoolers a wholesome, educational, and enjoyable experience that instills a love of learning. At Web Summit, we're not just attendees but also proud participants. On one of the event days, Kokotree will have its very own booth. This will be a golden opportunity for us to showcase our award-winning educational app to a global audience, gather feedback, and, most importantly, connect with you – our users and supporters.
A Peek into the Future
Web Summit is not just about what's trending now, but what the future holds. As we immerse ourselves in the summit, we're on the lookout for new trends, technologies, and ideas that can further enrich the Kokotree experience for our young learners and their parents.
Join Us on this Journey
Whether you're attending Web Summit or cheering us on from afar, we invite you to be a part of our journey. Follow our social media channels for live updates, behind-the-scenes glimpses, and highlights from the event. Let's make Web Summit 2023 an unforgettable chapter in Kokotree's story.
In conclusion, as we set our sights on Lisbon, we carry with us the aspirations and trust of every parent and child who has been a part of the Kokotree community. Here's to the future, to learning, and to the many adventures that lie ahead!
Warm regards,
Kokotree Team
P.S. If you're attending Web Summit, drop by our booth! We'd love to meet and chat. If not, keep your eyes on our social channels for all the latest from Lisbon.