Every child's bedtime ritual can be a beautiful fusion of calm, creativity, and connection. Bedtime stories have played a central role in this ritual for generations. Not only do they help transition children into a peaceful slumber, but they also carry a host of developmental benefits. Diving into a world of imagination just before the night's rest can be both entertaining and calming for children, setting the stage for a good night's sleep.
Quick Summary
Bedtime stories offer developmental benefits and bonding moments.
They foster literacy, creativity, and moral values.
The best stories have certain characteristics like engaging illustrations and relatable characters.
Both classic tales and new-age stories have their charm.
Making story-time interactive and consistent enhances the experience.
Encouraging self-reading and story creation boosts a child's confidence.
The Power of Bedtime Stories
Stories read at bedtime aren't just about entertainment. They play a crucial role in:
Developing literacy skills and vocabulary: Regular exposure to new words and sentence structures enhances language acquisition.
Cultivating imagination and creativity: Tales of distant lands, magical beings, and fantastical adventures stimulate the young mind.
Instilling values and lessons subtly: Stories often carry moral lessons, teaching children about kindness, courage, honesty, and more.
Strengthening parent-child bonds: The shared experience of reading creates precious moments of connection.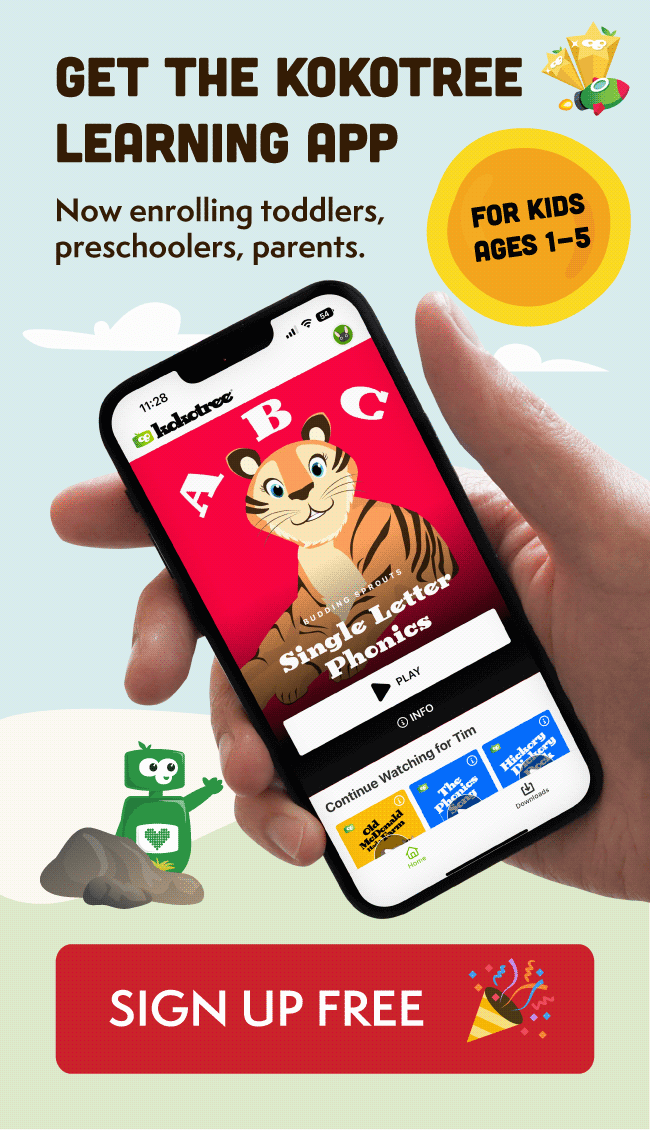 Characteristics of a Great Bedtime Story for Entertainment
What sets a bedtime stories for kids apart? Here are some traits of an entertaining yet calming bedtime tale:
Short and easy to understand: Tailored to young attention spans, ensuring they stay engaged till the end.
Engaging illustrations: Vibrant and imaginative pictures make the narrative more captivating.
Repetitive patterns or rhymes: These lend a rhythmic quality, aiding memory and comprehension.
Relatable characters: Whether it's a brave child or a mischievous animal, children should connect with the characters.
A mix of fantasy and reality: Balancing the magical with the mundane makes stories both enchanting and relatable.
Top Bedtime Stories for Preschoolers and Toddlers
There's a vast universe of bedtime stories out there. Here's a glimpse of some of our favorites at Kokotree:
Classic bedtime stories:
Goodnight Moon by Margaret Wise Brown: A soothing tale where a young rabbit says goodnight to everything around.
Where the Wild Things Are by Maurice Sendak: Follow Max as he sails to an island inhabited by wild creatures.
The Very Hungry Caterpillar by Eric Carle: Journey with a caterpillar as it eats its way through various foods and transforms.
Corduroy by Don Freeman: The adventure of a teddy bear in a department store searching for his missing button.
Brown Bear, Brown Bear, What Do You See? by Bill Martin Jr. and Eric Carle: A rhythmic tale introducing various animals and colors.
Newer Bedtime Stories
Don't Let the Pigeon Stay Up Late! by Mo Willems: A humorous tale where the pigeon comes up with many reasons to avoid bedtime.
The Day the Crayons Quit by Drew Daywalt: Discover the grievances of Duncan's crayons through their hilarious letters.
Last Stop on Market Street by Matt de la Peña: A boy and his grandma ride a bus and find beauty in everyday urban sights.
Stick and Stone by Beth Ferry: A tale of friendship between Stick and Stone, showcasing kindness and companionship.
Dragons Love Tacos by Adam Rubin: Find out why dragons love tacos but fear spicy salsa in this whimsical story.
Cultural Tales
Why Mosquitoes Buzz in People's Ears by Verna Aardema (African folktale): A tale explaining why mosquitoes buzz in ears, leading to a chain of events in the animal kingdom.
The Magic Paintbrush by Julia Donaldson (Chinese fable): Ma Liang's magical paintbrush brings anything to life, leading to adventures and moral decisions.
The Drum by Rob Cleveland (Indian folktale): A poor boy receives a magical drum that produces treasures, teaching lessons about greed and gratitude.
Anansi the Spider by Gerald McDermott (African folktale): Anansi uses wit to overcome challenges and foes.
The Stonecutter by Gerald McDermott (Japanese fable): A stonecutter wishes to be various powerful entities, learning a valuable lesson in contentment.
Mufaro's Beautiful Daughters by John Steptoe (African tale): A king searches for a worthy queen and finds her among Mufaro's daughters, showcasing the power of kindness.
The Girl Who Loved Wild Horses by Paul Goble (Native American tale): A girl's love for wild horses transforms her life in this beautifully illustrated story.
Amma, Tell Me About Diwali! by Bhakti Mathur (Indian tale): Klaka learns about the festival of Diwali, its stories, traditions, and significance.
The Empty Pot by Demi (Chinese fable): A boy's honesty is rewarded in an unexpected way when he can't grow a flower from the emperor's seed.
Rainbow Crow by Nancy Van Laan (Native American legend): The tale of a crow who sacrifices its beautiful voice and colors to save its fellow animals.
Abuela's Weave by Omar S. Castañeda (Guatemalan tale): A heartwarming story about a girl and her grandmother weaving together and showcasing their work at the market.
How the Stars Fell Into the Sky by Jerrie Oughton (Navajo legend): A tale explaining the creation of the constellations in the night sky.
The Hungry Coat by Demi (Turkish tale): Nasrettin Hoca's adventures teach about appearances and the essence of true hospitality.
Interactive Storytelling Ideas
Enhance the reading experience with:
Personalize the story: Adapt tales by adding your child's name or familiar settings.
Use props or finger puppets: Visual aids can make the narrative come alive.
Ask questions: Challenge their thinking; ask what might happen next or why a character did something.
Change your voice for different characters: Varying tone and pitch can make storytelling more dynamic.
Making Reading a Nightly Ritual
To foster a love for reading:
Ensure consistency, making story-time a non-negotiable part of the bedtime routine.
Create a cozy reading environment with soft lighting, comfy cushions, and a selection of books.
Encouraging Self-reading and Story Creation
Boost their confidence and creativity by:
Allowing them to choose the story sometimes.
Inviting them to narrate their own tales or expand on existing ones.
Providing drawing tools for them to illustrate their favorite scenes or characters.
Conclusion
Bedtime stories serve a dual purpose: entertaining young minds while preparing them for restful sleep. By choosing the right tales and making story-time interactive, parents can ensure this ritual remains a cherished part of their child's day. It's a journey of exploration, bonding, and growth – a legacy of love and learning.