As a parent, it's both exciting and crucial to support your child's early literacy skills, and one effective way to accomplish that is through phonics books. These engaging and educational reads for young learners are designed to teach them the basics of letters and their corresponding sounds, ultimately enhancing their reading skills as they grow. In this blog post, we will share a curated list of the best phonics books for preschoolers and toddlers to help you give your child a strong head start. So, sit back, relax, and let's dive into the world of phonics together!
Phonics Books: Recommended Reads for Young Learners
Phonics books are vital tools for young learners in their early literacy development, as they help children understand the relationship between letters and their sounds. Our curated list of recommended reads for toddlers and preschoolers includes books with engaging illustrations, repetitive text, and age-appropriate content, ensuring enjoyable and effective learning experiences. These books will not only support your child's reading skills but also foster a lifelong love for reading.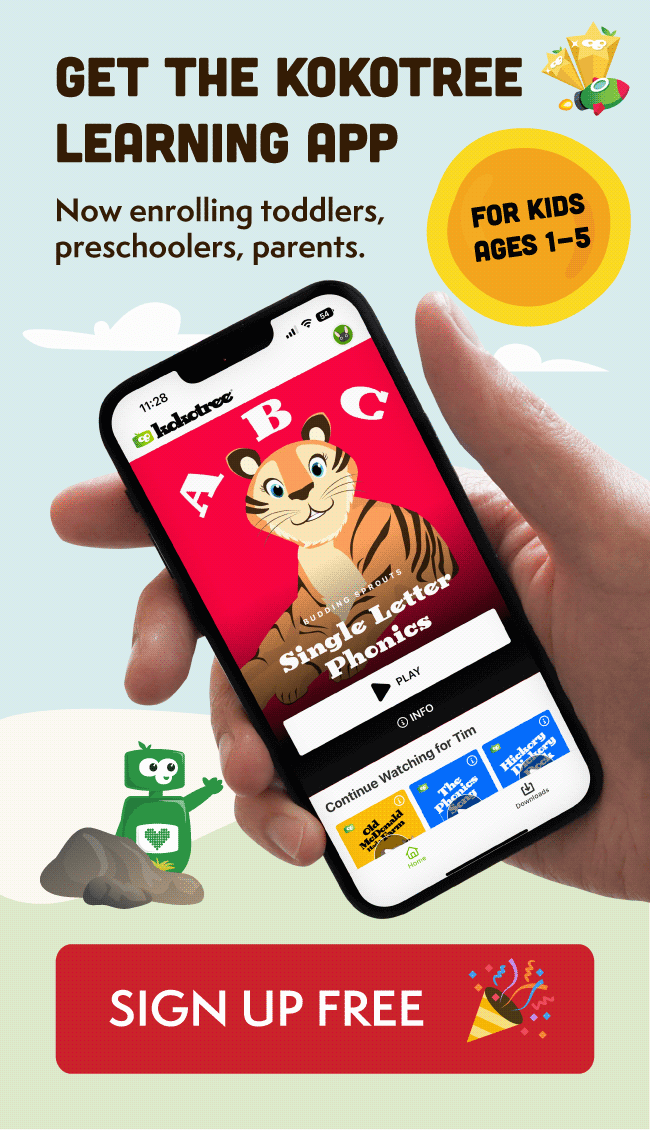 Discover the Magic of Phonics with Interactive Books
Interactive phonics books are a fantastic way to engage preschoolers and toddlers, making learning feel like playtime. Touch-and-feel, lift-the-flap, and pop-up books provide tactile experiences that stimulate young imaginations and help them grasp the concept of phonics more effectively.
Alphabet Adventures: Exploring the ABCs
Introducing your child to the alphabet is the first step on their phonics journey. Alphabet-themed phonics books present each letter individually, often pairing it with matching illustrations, playful rhymes, and alliteration. They allow children to familiarize themselves with letter shapes, sounds, and words starting with the corresponding letters.
Our Top Picks:
Dr. Seuss's ABC by Dr. Seuss
Chicka Chicka Boom Boom by Bill Martin Jr. and John Archambault
Eating the Alphabet by Lois Ehlert
Ready, Set, Read: Simple Phonics Stories
Once your child is familiar with the alphabet, delight in phonics books that feature simple stories emphasizing particular letter sounds. These early readers often employ repetition and minimal text, allowing children to feel a sense of accomplishment as they decode words and follow the narrative with ease.
Our Top Picks:
Bob Books Set 1: Beginning Readers by Bobby Lynn Maslen
Panda Bear, Panda Bear, What Do You See? by Bill Martin Jr.
Elephant & Piggie Series by Mo Willems
Sound it Out: Phonics Workbooks and Activity Books
Providing plenty of opportunities for practice is essential in developing your child's phonics skills. Supplement their reading experiences with phonics workbooks and activity books for young learners, which offer exciting exercises, puzzles, coloring pages, and more to reinforce their understanding of letter-sound relationships.
Our Top Picks:
Jolly Phonics Workbooks 1-7 by Sue Lloyd and Sara Wernham
My First BOB Books: Pre-Reading Skills by Lynn Kessinger
LeapFrog LeapReader Reading and Writing System by LeapFrog
Enhance Your Child's Phonics Experience with Learning Apps
In today's digital age, a learning app for kids can make the phonics journey even more interactive and enjoyable. While books remain integral to building literacy skills, these apps offer various learning modules, games, and quizzes to supplement your child's reading experience, further reinforcing the letter-sound relationships they're mastering.
Make the Most of Your Reading Time: Tips for Parents
As you explore these recommended phonics books with your young learner, it's essential to ensure that reading sessions are fun, engaging, and educational. Here are a few practical tips for making the most of your reading time together:
Create a Reading Routine
Establish a daily reading routine to develop a strong reading habit. Dedicate a specific time each day, such as before bedtime or after lunch, to read aloud and share your enthusiasm for phonics with your child. Consistency is key to fostering a love for reading and improving their skills.
Encourage Participation
Make reading a collaborative activity by encouraging your child to participate. Invite them to point at illustrations, turn the pages, or fill in the blanks during repetitive passages. Their active involvement helps to enhance their understanding and retention of phonics concepts.
Discuss the Stories
After reading a phonics book, engage in a conversation about the story, the characters, and the words that were introduced. This discussion allows your child to practice their language skills, express their thoughts and feelings, and better understand the text they've just read.
Praise and Reinforce
Recognize your child's progress and success by offering praise and positive reinforcement. Every milestone reached is an accomplishment, and your support and encouragement will motivate them to continue their journey towards literacy.
Expand Your Phonics Arsenal with Rhymes, Songs, and Games
Aside from books, there are other engaging ways to introduce phonics and early literacy skills to your young learners. Nursery rhymes, songs, and games can complement the learning experience and reinforce the letter-sound relationships that they've been mastering:
Nursery Rhymes and Songs
Singing catchy nursery rhymes and educational songs can help your child to absorb phonics concepts more easily. These rhythmic melodies are memorable and enjoyable, making learning fun and engaging. Try incorporating classic favorites like "The Alphabet Song," "Five Little Monkeys," and "Old MacDonald Had a Farm" into your routine.
Fun and Educational Games
Introduce phonics-related games that enhance learning through play. Games like "I Spy," "Alphabet Scavenger Hunt," or "20 Questions" can be a fun way for your child to practice their letters and sounds without even realizing they're learning.
By exploring this treasure trove of phonics books and related resources, you'll provide your child with an enjoyable and effective foundation for their budding literacy journey, setting them up for a lifetime of reading success.
FAQ: Phonics Books for Young Learners
Parents often have many questions about introducing phonics to their young learners. This FAQ section is designed to address some of the most common inquiries on the topic, helping you make informed choices and enhancing your role in your child's phonics journey.
1. What is phonics?
Phonics is an instructional method used to teach reading and writing by focusing on the relationships between letters and their corresponding sounds. It helps children decode words, understand spelling patterns, and develop strong reading and writing skills.
2. At what age should I introduce phonics to my child?
You can introduce phonics to your child as early as 3-4 years old. However, every child is unique, and some may be ready to start earlier or later. Begin by familiarizing your child with the alphabet and its corresponding sounds, then gradually introduce phonics concepts as they progress.
3. Why are phonics books important?
Phonics books play a significant role in teaching children the basic principles of reading and writing. These books provide a structured approach to reinforce letter-sound relationships, allowing young learners to grasp the fundamentals of literacy through engaging stories, illustrations, and activities.
4. How can I engage my child while reading phonics books?
Make reading an interactive experience, allowing your child to participate by pointing out familiar letters, connecting sounds with images, and even trying to read some simple words. It's essential to encourage and celebrate their efforts, promoting a positive attitude towards learning and reading.
5. What types of phonics books should I choose?
Choose books that suit your child's age, interests, and level of progress. Start with alphabet books for beginners, progressing to simple phonics stories and workbooks, while always ensuring that the material is engaging and entertaining.
6. How often should I read phonics books with my child?
Establish a consistent reading routine, dedicating at least 15-20 minutes each day to shared reading sessions. This daily commitment helps your child build a strong reading habit, improving their phonics skills and nurturing a lifelong love for reading.
7. How can I support my child while they learn phonics?
Be patient, positive, and encouraging, providing ample opportunities for practice and reinforcement. Offer praise for their achievements and make sure to tailor your approach to their unique learning style and pace, ensuring the learning process remains enjoyable and effective.
8. How long does it take for a child to learn phonics?
Every child's learning pace is different, but with consistent practice and exposure to phonics books, most children will start showing significant progress within a few months. Keep in mind that regular reading and reinforcement are key factors contributing to your child's phonics success.
9. Are there any alternative materials or resources to teach phonics?
Yes, phonics can be taught through various resources, including nursery rhymes, songs, educational games, and learning apps for kids. These supplementary materials make learning engaging and reinforce the phonics concepts explored through books.
10. Can I use technology to teach phonics?
Of course! Integrating technology, such as educational learning apps, can provide additional support in teaching phonics, offering interactive games, quizzes, and exercises that can further solidify your child's understanding of letter-sound relationships.
11. What if my child struggles with phonics?
If your child struggles with phonics, it's essential to remain patient and supportive. Provide additional practice opportunities, consider alternative teaching approaches, and consult with educators or specialists if difficulties persist.
12. How can I track my child's progress in phonics?
Monitor your child's progress by observing their achievements, discussing stories, and actively engaging in their reading sessions. Also, consider using progress-tracking tools or apps that can help identify areas where they might need additional support.
13. When will my child be able to read independently?
Children learn to read at their own pace, and it can take several months or even years for them to read independently. However, with consistent practice, exposure to phonics books, and ongoing support, your child will gradually develop the confidence and skills necessary to read on their own.