For many preschoolers, the end of the school year is a time to celebrate their accomplishments and prepare for the next step. For parents, finding the perfect graduation gift can be a time. If you're looking for something special, here are some preschool graduation gift ideas that will help your little one transition into kindergarten with style. 
One option is to give them a new backpack and school supplies to prepare them for their first day of class. A fun alternative could be a new set of clothes or accessories to help them feel confident on their first day.
If your child is moving to a new school district, consider getting them a personalized plaque or framed photo with their new school's name and mascot. Regardless of what you choose, make sure it is something they will cherish and use as they start this new chapter in their lives.
Should you get graduation gifts for preschoolers?
Most parents say preschool is too early to give graduation gifts, but some disagree. Some think it's an excellent way to encourage the child and reward them for their accomplishments. So, should you get graduation gifts for preschoolers? Let's take a look.
Benefits and pros of giving gifts for preschoolers' graduation.
As your preschooler graduates and moves on to kindergarten, it's a good time to start thinking about what kind of gift you'd like to give them. Here are some benefits and pros of providing facilities for preschoolers' graduation.
1. It's a memorable milestone.
Your child's preschool graduation is a significant development milestone in their life and worth celebrating! By giving them a special gift, you can help make the day even more memorable.
2. It shows how proud you are of their achievement.
Giving your child a gift for their preschool graduation is a great way to show them how proud you are of their achievement. They've worked hard to reach this point and deserve to be celebrated!
3. It will make them feel special.
Your child will feel special on their big day if they receive a thoughtful gift from you. They'll know that you took the time to pick something just for them and that you're proud of their accomplishments.
Subscribe to Kokotree!
Get free parenting tips, news, updates, and content from Kokotree.
4. It will be a keepsake they can treasure forever.
Giving your child a gift for their preschool graduation is something they can keep forever to remember the special occasion. Whether it's a toy, book, or piece of jewelry, they'll be able to look back on it fondly as they grow up.
5. It can be a meaningful tradition.
If you start the tradition of giving gifts for preschool graduations now, it can be something your child looks forward to every year. They'll always associate the present with the happy memories of their big day, and it will become even more exceptional over time.
Cons of giving gifts for preschool graduation.
As a parent, you may be wondering if you should give your preschool graduate a gift. Although it is customary to give gifts to those who have completed school, there are some potential drawbacks. In this section, we will discuss the possible cons of giving graduation gifts to preschoolers.
1. It can be expensive.
While you may not spend a lot on each gift, it can quickly become expensive when you add up the cost of all the skills you need to buy. If you have more than one child graduating from preschool, the price can be even higher.
2. It cannot be easy to find appropriate gifts.
When choosing gifts for preschool graduation, you want to ensure they are age-appropriate. You also want to avoid anything that is too childish or too advanced for the child. This can be difficult, especially if you are unfamiliar with the child's interests.
3. Your child may not appreciate the gift.
Even if you choose an age-appropriate gift and something that the child will like, there is no guarantee that the child will appreciate it. The child may not understand the present or why they are receiving it.
4. Your child may not use the gift.
If the child does not appreciate the gift or does not understand what it is for, there is a good chance they will not use it. The facility may sit on a shelf collecting dust or being thrown away.
5. It may create expectations for future graduation gifts.
If you give a gift for preschool graduation, the child may expect to receive a similar gift when they graduate from kindergarten, elementary school, middle school, and so on. This can create an unnecessary financial burden on you in the future.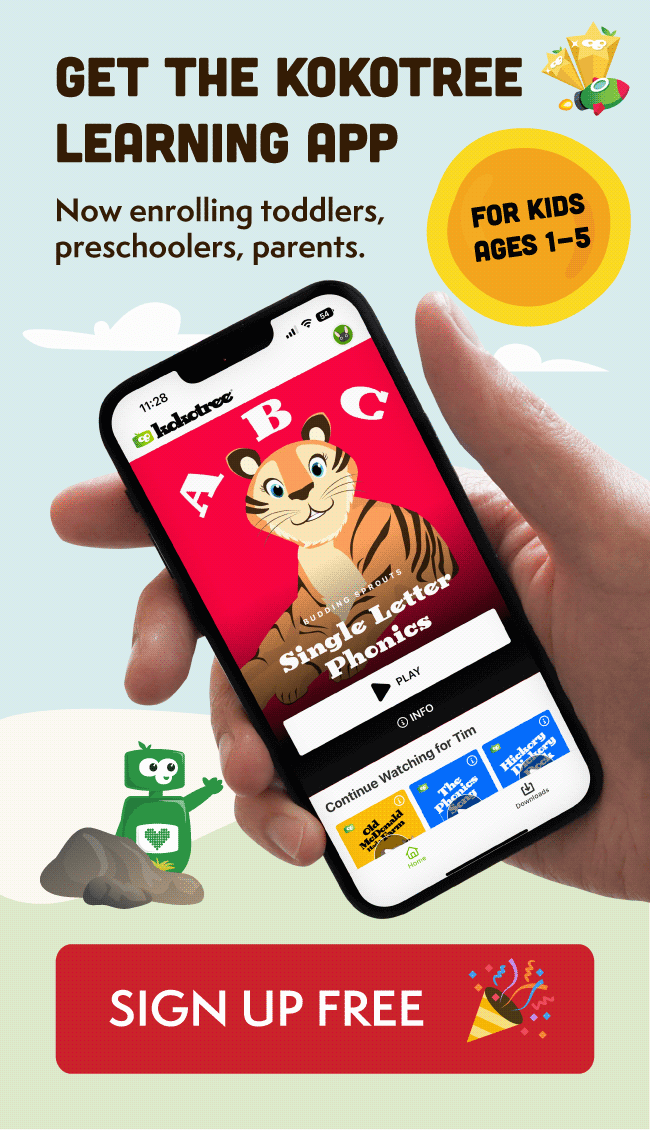 Should preschool graduation gifts from teachers be given to kids?
As a child, did you receive a graduation gift from your preschool teacher? If so, was it something you wanted or appreciated? Chances are, if you're like most kids, the answer is no. In recent years, there has been some debate over whether or not giving graduation gifts to preschool-aged children is appropriate. Let's take a look at both sides of the issue.
Proponents of giving graduation gifts to preschoolers.
1. It's a common practice.
Many parents and teachers feel it is customary and appropriate to give graduation gifts to preschool students when they complete the year. This has been done for years, so there is no reason to stop now.
2.   It shows appreciation.
Giving a gift is an excellent way to show appreciation for your child's hard work throughout the year and their achievements on their big day. You can also show gratitude towards your child's teacher by purchasing a small gift, which will significantly show how much you appreciate their efforts over the past year.
3. It helps children learn about the value of money.
As children get older, they need to learn about the value of money and what it takes to earn things they want. Giving them a gift for graduation can help teach them this valuable lesson.
4. It helps build excitement toward higher education.
For many children, preschool is their first foray into formal education and learning outside the home. By giving gifts for preschool graduation, you are helping your child look forward to their future educational journey.
5. It creates positive memories that last a lifetime.
From preschool through college graduations, receiving gifts from teachers and loved ones can create special memories for children as they grow up and move forward in their lives.
Arguments against giving graduation gifts to preschoolers.
1. It may be a waste of money.
Although you may feel your child deserves a special gift for graduating from preschool, it is essential to consider whether or not the estate is worth the money you spend on it. Many parents and teachers have noted that children under five often do not appreciate or understand such a gift.
2. It can create expectations for future gifts as well.
Suppose you give your child an extensive and expensive gift for preschool graduation. In that case, they may also expect similar or even more lavish gifts in the years ahead when they move on to higher education or other milestones. This can place a significant financial burden on you and your family.
3. It can detract from the real meaning of graduation.
One of the primary purposes of giving graduation gifts to children is to recognize their achievement in achieving a milestone, such as completing preschool or moving on to higher education later in life. However, if you focus too much on material gifts instead of what your child has learned or achieved, then graduation's true meaning and significance may be lost.
4. It may raise issues of jealousy among other students or children in the community.
If all of the students at your child's preschool get unique graduation gifts for completing preschool, but not everyone does, this could create feelings of jealousy or resentment among other children in the community who do not receive similar gifts.
Ultimately, whether or not you give graduation gifts to your preschool-aged child is a personal decision that depends on many factors, including your budget and values as a parent. However, it is essential to consider both sides of the issue before making a final decision.
Preschool graduation gift ideas.
Graduating from preschool is a huge milestone for any child, and it's an occasion worth celebrating! If you're looking for the perfect graduation present for your little one, we've got some ideas to help get you started. Here are some of our favorite gifts for preschool grads, from fun toys to sweet treats. Happy shopping!
A special book.
There are so many wonderful children's books out there that would make a perfect gift for a preschool graduate. Look for a book with a message of encouragement, such as "You Can Do It!" or "Believe in Yourself!"
A personalized mug.
What child doesn't love to see their name on things? A mug with the graduate's name and the photo is sure to be a hit.
A set of paints or crayons.
The budding artist will surely appreciate a set of high-quality paints or crayons.
A gift certificate to a local museum or amusement park.
This is a great way to give the graduate a fun day out that the whole family can enjoy together.
A savings bond.
Help the graduate start saving for their future with a savings bond. This is a gift that will keep on giving!
A subscription to a children's magazine.
There are many great magazines out there specifically for kids. This is a gift that will keep on giving all year long!
A set of building blocks.
Building blocks are not just for toddlers! They can be enjoyed by kids of all ages and promote creativity and problem-solving skills.
A new backpack or lunchbox.
A new backpack or lunchbox is sure to be appreciated for the graduate who is moving on to kindergarten. Get one big enough to hold all those new school supplies!
A gift basket full of goodies.
Fill a basket with the graduate's favorite snacks, toys, and other treats. This is sure to be a hit!
A gift to help with the transition to kindergarten.
Starting kindergarten is a big step for any child. Help ease the transition with a special gift such as a backpack filled with school supplies, a lunchbox, or a new pair of shoes.
A gift certificate.
Any preschool graduate will surely appreciate a gift certificate to a local bookstore, toy store, or restaurant. This gift allows the child to choose their present, which is always an exciting experience!
Money.
While not the most creative option, giving money as a graduation gift is always appreciated! This can be shown in an envelope with a congratulatory note or placed inside a card with good wishes for the future.
A frame for a photo or diploma.
Help the graduate remember this particular time with a frame for a photo or diploma from preschool. This can be hung in the child's room or displayed in a common area of the house for all to enjoy.
A plant or tree.
A plant or tree makes a beautiful graduation gift as it symbolizes growth and new beginnings. Be sure to include a card with instructions on caring for the plant so it will thrive!
An art project from preschool.
If your child has created any special art projects at preschool, consider framing one as a graduation gift. This will be treasured for years to come and will serve as a reminder of all the hard work and creativity that went into it!
A soft toy.
A soft toy is a cuddly and comforting present for any preschool graduate. Choose one that's their favorite animal or character to make it extra special.
A puzzle.
A puzzle is an excellent gift for kids who love solving problems and figuring things out. It's also a perfect way to encourage family bonding time as they work together to complete the puzzle.
A sports ball or equipment.
If the child you're shopping for loves sports, consider giving them a sports ball or equipment as their graduation gift from preschool. This presentation will help them stay active and have fun while playing their favorite sport.
A gift certificate to the spa or a massage.
Kids love pampering too! This is a silly recommendation, but it's sure to be appreciated by any preschool graduate. Whether they go solo or take a parent along, this is an excellent way for them to relax and unwind after all the excitement of graduation. 🙂
Preschool graduation gifts can be lots of fun!
There are many great gift ideas for preschool graduates, from creative art projects to thoughtful savings bonds. Whether you are looking for something practical or fun, there is sure to be a perfect gift that will help the graduate celebrate this particular time in their life. So be sure to take your time shopping and consider your options before making your final selection!