Hello Kokotree Family!
We are thrilled to announce our newest program, Story Nook, a delightful collection of audio bedtime stories designed to captivate young minds and gently ease them into a peaceful bedtime routine.
Why Story Nook?
As parents, we understand the challenges of juggling work, household chores, and finding quality time to teach your child. That's why we've created Story Nook. These soothing tales are not only perfect for bedtime bonding with your toddlers and preschoolers, but they also instill a love of learning and a curiosity about the world around them.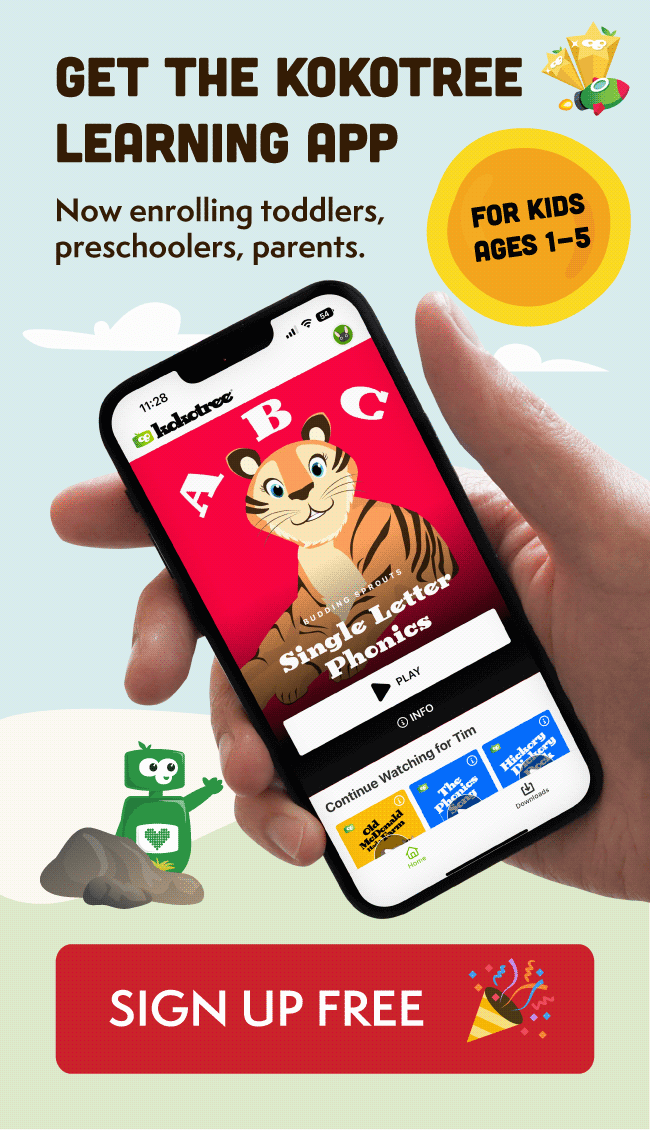 What Makes Story Nook Special?
Each story in the Story Nook collection is beautifully crafted, filled with enchanting characters, and narrated in a calming tone that will transport your child to magical worlds. From the adventures of Click, the Little Owl, to the playful escapades of Percy Piglet, each story is designed to spark your child's imagination while teaching them important life lessons about friendship, kindness, and understanding their feelings.
What's more, we're adding new audio stories each month, ensuring your little ones always have fresh and exciting content to look forward to at bedtime.
Sneak Peek: Stories Available Now
Click the Little Owl
Join Lucy and Tom on a heartwarming adventure in the woods, where they discover a lost baby owl.
The Perfect Place for Percy Piglet
Follow Percy Pig on a sunny day as he discovers the perfect game for a piglet with his farmyard friends.
Sally Squirrel and the Nut Hunt
Embark on a delightful adventure with Sally Squirrel and her friends as they prepare for winter and learn the joy of working together.
The Hairy Caterpillar
Join Charlie, the Hairy Caterpillar, on his magical journey through a beautiful garden, learning about growing, changing, and the power of hard work.
Toby's Tortoise Taxi
Experience a delightful bedtime adventure with Toby the Tortoise and his new friend Schoomy the Mouse, as they learn the value of helping one another.
Make Bedtime a Learning Adventure
With Kokotree's Story Nook, bedtime becomes a magical journey of discovery and learning. Our user-friendly interface allows your child to explore these new educational stories with just a few taps, allowing you to focus on your work or household chores, knowing your child is in a safe, fun, and educational environment.
Join the Kokotree Family Today
We believe every child deserves a love of learning that lasts a lifetime. With Story Nook, we're making that belief a reality, one bedtime story for kids at a time.
So, why wait? Sign up for Kokotree today and introduce your little ones to the magical world of Story Nook. Let's make bedtime a learning adventure your child will look forward to every night!
Sweet dreams and happy learning,
The Kokotree Team
---
Dive Deeper into the World of Bedtime with Kokotree:
📖 How Bedtime Stories Help Kids Learn Routines and Structure: Unravel the transformative power of nighttime tales on a child's growth, instilling vital life habits and reinforcing daily patterns.
🌜 Toddler Bedtime Routine Chart & Guide: Understand the magic that blends storytelling and bedtime rituals, promoting restful slumbers and nurturing the parent-child bond.
🛌 How to Create a Bedtime Routine for Toddlers and Preschoolers: Guide your little one to serene nights and enriching days with a structured and loving bedtime routine.