FOR IMMEDIATE RELEASE
KOKOTREE WINS THE EDTECH AWARDS 2023 IN THE EARLY CHILDHOOD EDUCATION MOBILE APP SOLUTION CATEGORY
Wilmington, DE – May 14, 2023 – Kokotree, the leading online enrichment program for children aged 1-5, is thrilled to announce that it has been recognized as a winner in the Early Childhood Education Mobile App Solution category at The EdTech Awards 2023. This prestigious award celebrates the best and brightest innovators, leaders, and trendsetters in the education technology sector.
Kokotree's win is a testament to its commitment to providing high-quality, engaging content that nurtures young learners' curiosity and boosts their intelligence. The app's structured curriculum, developed by certified experts in early childhood development and based on research from world-class universities, covers five core areas: language and literacy, fundamental math, science and technology, social and emotional learning, and imagination and creativity.
"We are incredibly proud to receive this recognition," said Vivek Thakur, co-founder of Kokotree. "Our mission has always been to ignite a love for learning in children and to provide parents with a safe, ad-free, and engaging platform for their kids. This award validates our efforts and inspires us to continue innovating and enriching the lives of young learners."
Kokotree's user-friendly interface allows children to explore new educational content with just a few taps, making it a perfect solution for busy parents. The app's content is regularly updated, ensuring that learners stay motivated and have access to fresh learning materials.
The EdTech Awards, now in its 13th year, is the world's largest recognition program for education technology. This year's winners were selected based on various criteria, including pedagogical workability, efficacy and results, support, clarity, value, and potential.
"We are in good company," added Tim Eisenhauer, co-founder of Kokotree. "Past winners include Adobe, Blackboard, and Discovery Education, among others. It's an honor to be recognized alongside such esteemed organizations."
About Kokotree
Kokotree is a premium online enrichment program for kids ages 1-5, expertly crafted to educate, entertain, and inspire young learners. The app offers a structured curriculum based on a STEAM curriculum developed by certified early childhood development experts. Kokotree is the result of years of experience in early childhood education by experienced educators and child development specialists. For more information, visit https://kokotree.com.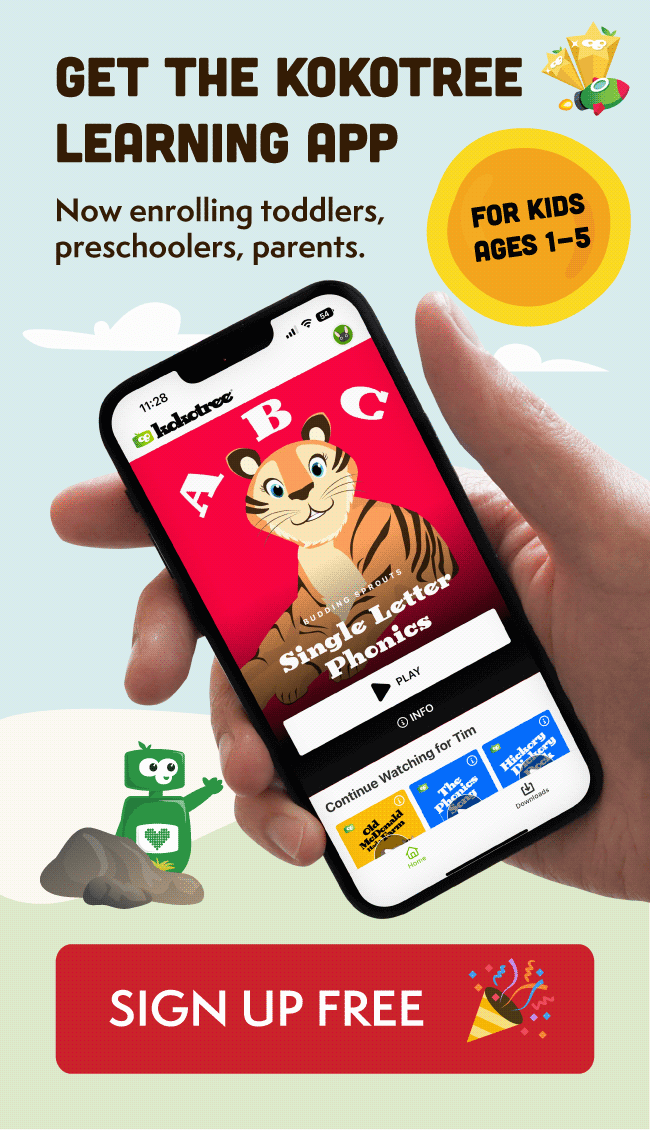 Press Contact:
Kokotree Inc.
1007 N Orange St
4th Fl 434
Wilmington, DE 19801
Tel: +1-855-917-5656
Email: info@kokotree.com