Hello, Kokotree community!!
We're thrilled to announce a significant upgrade that our valued students and parents have highly anticipated.
Kokotree is now available on 1763 Android TV devices worldwide!
This exciting development ensures that learning with Kokotree becomes an even more engaging, convenient, and immersive experience for your little ones.
Why Android TV?
At Kokotree, we always aim to create the most enriching and accessible educational experiences for your child. With its widespread popularity and seamless interface, Android TV provides a larger-than-life canvas for our award-winning content. Think of it as converting your living room into a virtual classroom where imagination, creativity, and curiosity come alive in high definition.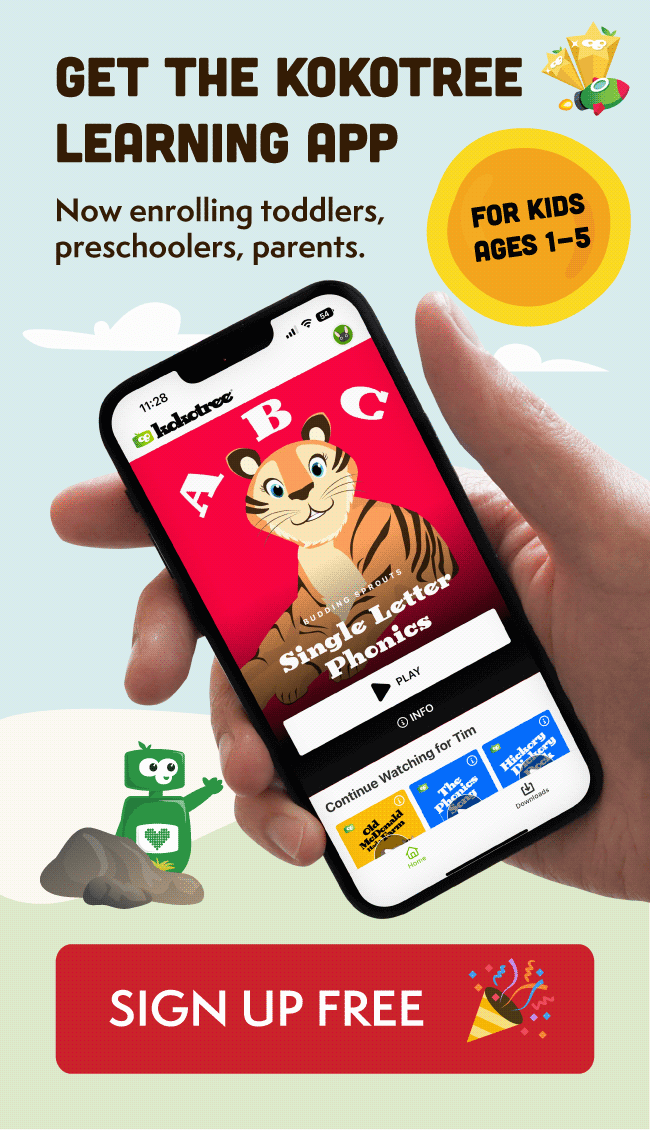 What This Means for Your Child
Bigger, Brighter Learning: With the power of Android TV, Kokotree's engaging content is displayed in vibrant detail and immersive sound, making every lesson more captivating for young minds.
Universal Compatibility: No matter what Android TV device you own, from the latest Chromecast with Google TV to the classic Nvidia Shield TV, Kokotree is just a click away. Learning has never been this versatile.
Family Time Reinvented: Convert family TV time into a collaborative learning experience. Interact, discuss, and discover together as Kokotree turns every viewing session into a dynamic educational journey.
How to Get Started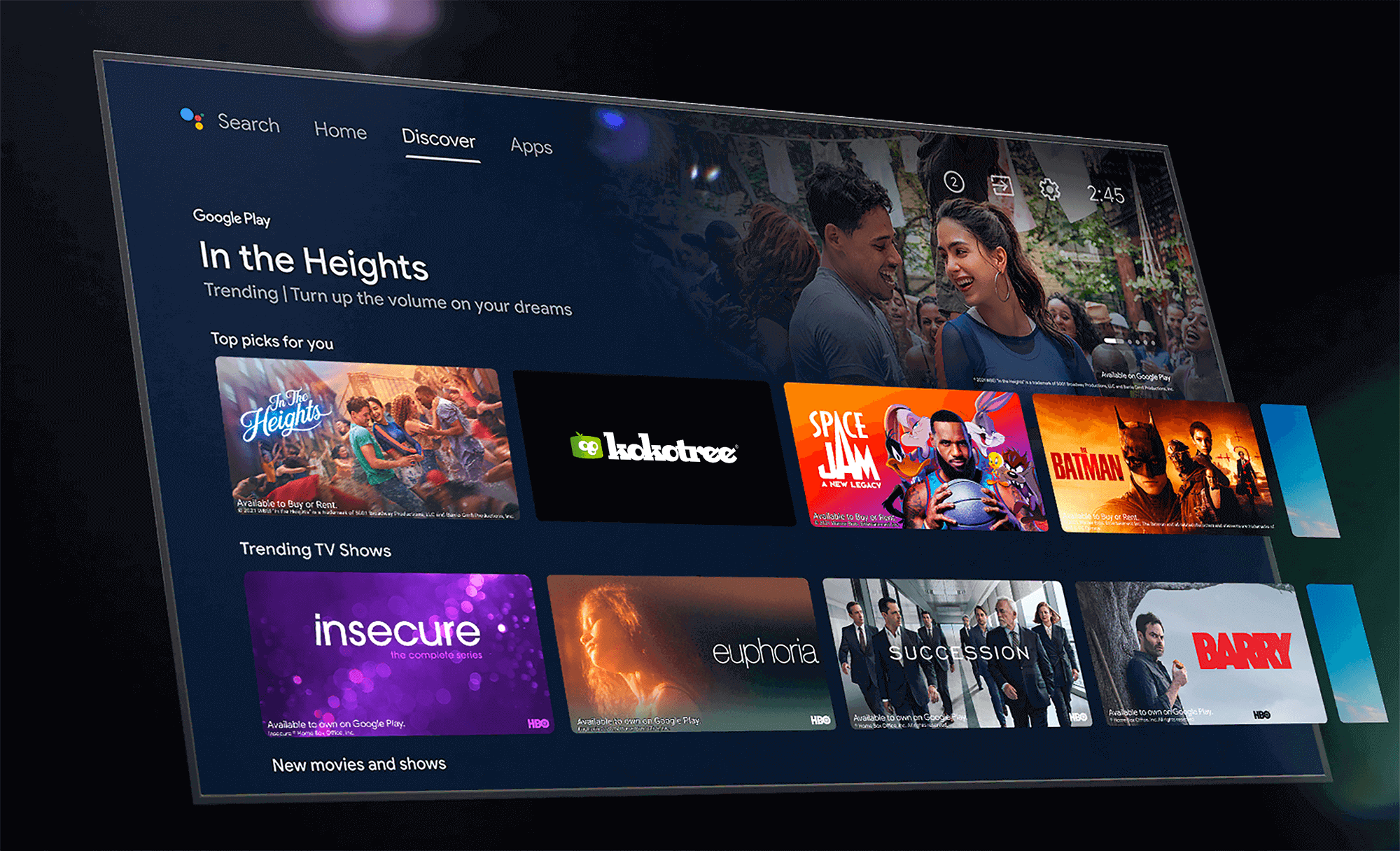 Accessing Kokotree on your Android TV is a breeze.
Navigate to the app store on your device, search for 'Kokotree,' and download.
Voilà! The world of Kokotree is now available on the biggest screen in your home.
What's Next for Kokotree?
This launch is just the beginning. Our commitment to making Kokotree the premier early childhood education platform is unwavering. Look out for more announcements in the coming months as we expand our reach and refine our content.
Feedback Welcome
As always, your feedback drives our innovation. After you've explored Kokotree on Android TV, please share your experiences, thoughts, and suggestions with us. Our community's voice has been integral to our success, and we're eager to hear your perspectives on this new offering.
Remember, every child deserves more than just entertainment. With Kokotree on Android TV, we're reinforcing that belief, ensuring that screen time isn't just passive but a step towards building a foundation for their future success.
Thank you for being an essential part of our journey. Here's to many more milestones together.
Ignite your child's love for learning. Set them up for success with Kokotree.
Warm regards,
The Kokotree Team
---
Supported Devices for the Kokotree App on Android TV
We're thrilled to announce that the Kokotree app has been optimized and is now available for a wide range of Android TV devices! For those who are eager to dive into the Kokotree experience on the big screen, here's a list of the active devices that currently support our app:
Popular Devices:
Chromecast with Google TV
Nvidia Shield TV
Xiaomi TV, Xiaomi Mi Box, Mi Box S, Mi TV Stick, Xiaomi TV Stick 4K, and Xiaomi TV Box S (2nd Gen).
Nokia Streaming Box and Nokia Media Streamer (Europe)
Walmart Onn Android TV Box
Realme 4K Smart Google TV Stick and 1080p Smart Android TV Stick (India)
Dynalink Android TV Box
Devices by Pay TV Operators:
TVB MyTV SUPER Box (Hong Kong) and TVB Anywhere Android TV Box
Polytron Mola Streaming and PLAY 2 4K Smart Android TV Box (Indonesia)
IndiHome, First Media, MNC Play Vision+ TV, Nex Parabola NexVidio, and Transvision XStream (Indonesia)
StarHub Go Streaming Box and StarHub TV+ Box (Singapore)
Verizon Stream TV
TiVo Stream 4K
Tata Play binge+, Airtel Xstream Box, Xstream Stick, and Internet TV (India)
DishSMRT Hub and d2h Stream (India)
Globe Streamwatch 2-in-1 Entertainment Box and Globe Xtreme Prepaid (Philippines)
Sky EVO and Converge VISION Xperience Box (Philippines)
Proximus Android TV Box (Belgium)
unifi Plus Box (Malaysia)
For those with discontinued devices or models not listed here, please be sure to check our website frequently as we continuously work to expand our device compatibility list.
Our priority is to provide our users with the best experience across platforms, and we're proud to be extending the Kokotree experience to more Android TV users worldwide. Download the app today and immerse yourself in the world of Kokotree on your TV!