Hey there, parents! Are you looking for ways to celebrate Valentine's Day with your little one? Look no further! In this blog post, we've gathered a collection of fun, festive, and easy Valentine's Day crafts tailored specifically for toddlers. These activities not only provide an entertaining way for your child to engage in the holiday spirit but also encourage their creativity and fine motor skills in the process. So, let's dive into these adorable crafts and create some precious memories with your tiny Valentine!
Valentines Crafts for Toddlers: Fun and Festive
Valentines crafts for toddlers are activities that combine the celebration of Valentine's Day with age-appropriate, creative projects designed for young children. These crafts help toddlers develop their creativity, fine motor skills, and a sense of holiday spirit. Examples include making heart-shaped decorations, creating love-themed cards, and forming valentine garlands – all with a focus on fun, festive designs that can be easily created by little hands.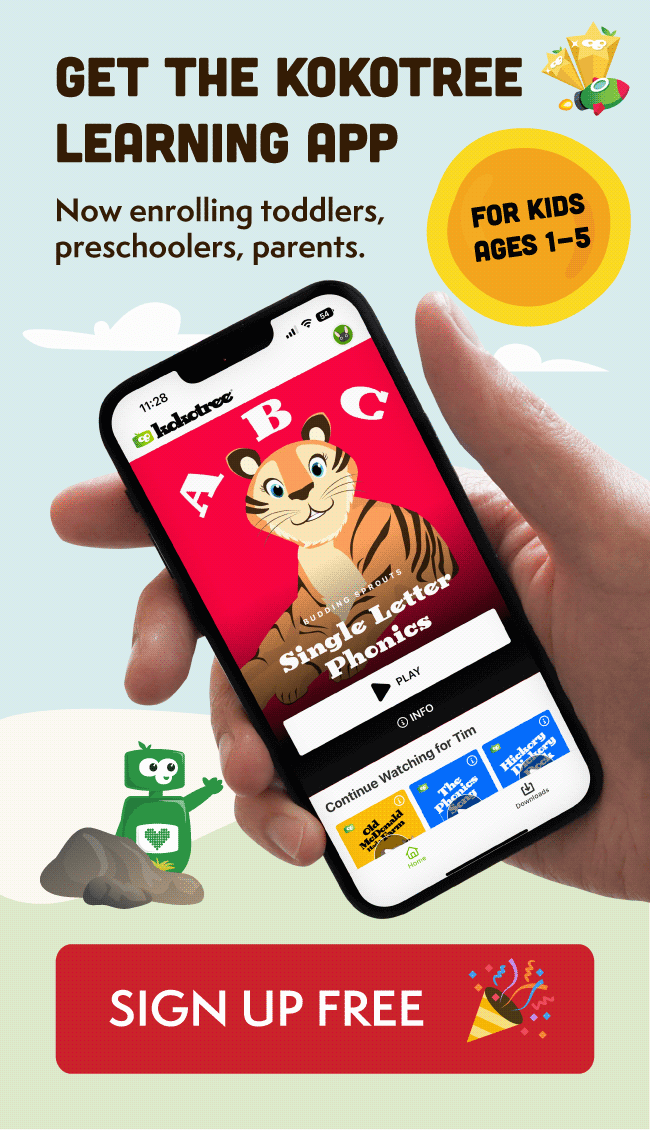 1. Heart-Shaped Sun Catchers
Sun catchers are a great way to brighten up any window during Valentine's Day season. Making heart-shaped sun catchers with your toddler provides a fun crafting experience and enhances their creativity.
Materials:
Tissue paper (assorted colors)
Contact paper
Scissors
Yarn or string
Hole punch
Instructions:
Gather all materials and have them ready at your workspace.
Pre-cut the tissue paper into small squares or shapes (2-inch pieces work well), allowing your toddler to choose the colors they want to use.
Place a piece of contact paper on your work surface, sticky side up.
Allow your toddler to place the tissue paper pieces onto the contact paper, in any design they like. Encourage them to cover the entire surface with tissue paper.
Place another piece of contact paper on top of the tissue paper, sticky side down, sealing the design.
Cut a heart shape from the laminated tissue paper project, leaving an extra ¼ inch border for stability. You can use a template or freehand.
Use a hole punch to create a hole at the top of the heart and loop a piece of yarn or string through the hole for hanging.
Display your child's creation on a window or another sunny spot and watch their eyes light up as their sun catcher brightens the room.
2. Valentine's Day Themed Playdough
Playdough is a versatile and engaging material for toddlers to explore. It provides them an opportunity to strengthen their fine motor skills, boost their creativity, and foster sensory exploration. Adding a Valentine's day twist to playdough makes it even more exciting and enjoyable for your little one!
Materials:
Homemade or store-bought playdough (pink, red, or white)
Heart-shaped cookie cutters
Small rolling pin
Valentine's Day-themed objects (small beads, buttons, sequins, etc.)
Instructions:
Set up your workspace with all materials to allow your toddler easy and safe access.
Place a few balls of playdough on the table and encourage your toddler to choose their favorite Valentine's Day colors.
Show your toddler how to use the rolling pin to flatten the playdough.
Allow your toddler to use the heart-shaped cookie cutters to create heart shapes in the playdough.
Arrange the Valentine's Day-themed objects and invite your toddler to press them into the playdough hearts to create patterns, faces, or designs.
Enjoy playing, squishing, and creating with this festive playdough activity!
3. DIY Love Bug Finger Puppets
Encouraging imaginative play in toddlers is essential for fostering their creativity and cognitive development. Love bug finger puppets are a cute and cuddly way to inspire your toddler's imagination and provide them with a fun Valentine's Day-themed playmate.
Materials:
Felt (red, pink, and other colors of your choice)
Scissors
Fabric glue
Googly eyes
Chenille stems (pipe cleaners) or other embellishments (like pom poms, ribbon, etc.)
Markers
Instructions:
Start by prepping your workspace and gathering all materials.
Cut a strip of felt, approximately 2 inches wide and 3-4 inches long, for each puppet. This will fit toddlers' fingers well and can be adjusted for larger fingers as needed.
Wrap the felt strip around your toddler's finger and use fabric glue to secure it, forming a completed loop. Allow the glue to dry.
While the glue dries, cut antennae for the love bug puppets from chenille stems or other materials.
Glue the antennae and googly eyes to the top of the dried finger puppet, allowing them to dry.
Allow your toddler to use markers or other embellishments to personalize their cute love bug puppets (draw a face, add spots, etc.).
Once the puppets are completed, enjoy a finger puppet show that showcases your toddler's creativity and storytelling abilities!
4. Valentine's Day Memory Matching Game
A Valentine's Day memory matching game is not only a fun way to explore the holiday season but also encourages your toddler's cognitive development. Memory games help reinforce early math skills like counting, pattern recognition, and establishing relationships between objects.
Materials:
Construction paper (red, pink, white, or any color of your choice)
Markers, crayons, or colored pencils
Scissors
Instructions:
Gather all materials and prepare your workspace before involving your toddler in the activity.
Cut 12 to 20 small squares from the construction paper, depending on the desired difficulty level for your toddler.
On each pair of squares, draw or write the same Valentine's Day-themed image or word (for example, draw two hearts, two flowers, or write the words "love" and "sweet").
Lay the squares facedown on a flat surface, and with your toddler, turn over a pair of squares, trying to find matching images or words.
If the squares do not match, turn them back over and let your toddler try another pair. Continue the game until all matches are found.
Encourage your toddler's development by counting the matched pairs or creating patterns with the images.
5. Explore a Learning App for Toddlers
Involving technology in your toddler's activities can provide them with additional learning opportunities. Exploring a Valentine's Day-themed learning app for toddlers that combines creative, age-appropriate games with holiday elements can be a fun and educational way to engage with the occasion. These apps often incorporate activities that cater to a wide range of interests, sensory experiences, and cognitive abilities, promoting well-rounded toddler development.
Remember, the key to making Valentine's Day crafts enjoyable for your toddlers is to be prepared, patient, and enthusiastic. Enjoy this time spent bonding with your little one, and create memories that will last a lifetime! Happy crafting!
6. Valentines Day Sensory Bin
Sensory bins are wonderful tools for toddler education, as they provide opportunities for young children to explore different textures and materials, fostering curiosity and cognitive development. A Valentine's Day themed sensory bin is a creative way to get your toddler engaged in a festive activity, while improving their fine motor skills and sensory experiences.
Materials:
Large plastic bin or container
Rice, pasta, or cereal
Food coloring (red or pink)
Valentine's Day-themed items (foam hearts, pom poms, heart-shaped confetti, plastic flowers, etc.)
Spoons, cups, or tongs for scooping and playing
Instructions:
Prepare your base material (either rice, pasta, or cereal) by adding red or pink food coloring and stirring until the desired color is achieved. Allow it to dry thoroughly before using it in your sensory bin.
Fill the plastic bin with your colored base material.
Add a variety of Valentine's Day-themed items to the bin, ensuring they are safe and age-appropriate for your toddler. Make sure there are enough items for your child to explore, grab, and manipulate, but be cautious not to overload the bin.
Provide spoons, cups, or tongs for your toddler to use while playing with the sensory bin. These tools can help improve fine motor skills and hand-eye coordination.
Encourage your toddler to explore and play with the sensory bin, and join in on the fun to help create a memorable Valentine's Day experience!
7. Handprint Valentine's Day Card
Creating cards is a timeless Valentine's Day activity that can be made even more special by including your toddler's handprints as part of the design. This heartfelt and personalized craft is a unique way to share your love with family and friends and helps preserve treasured memories for years to come.
Materials:
Heavyweight paper or cardstock (white or pastel colors)
Non-toxic, washable paint (red, pink, or other colors)
Markers, crayons, or colored pencils
Paintbrush
Scissors
Stickers or other decorations (optional)
Instructions:
Prepare your workspace, ensuring it is protected from paint spills.
Place a heart-shaped template or draw a heart onto the heavyweight paper or cardstock. Adjust the size of the heart as needed to accommodate your toddler's handprint.
Help your toddler paint their hand with the non-toxic, washable paint, ensuring that it is evenly coated.
Press your toddler's painted hand onto the paper or cardstock, forming a handprint within the heart shape.
Allow the paint to dry thoroughly before continuing.
Once the paint is dry, you can help your toddler add personal messages, drawings, or stickers to the handprint Valentine's Day card. Encourage their artistic expression, and make it a collaborative project!
Finally, cut out the heart-shaped card, and share it with someone special to spread love and happiness this Valentine's Day.
By incorporating these additional Valentine's Day crafts and activities into your toddler's routine, you will not only celebrate the occasion but also contribute to their overall growth and learning. The focus on exploration, play, and creativity will positively impact your child's education and provide cherished memories for both of you to enjoy.
FAQ: Valentines Crafts for Toddlers
Explore the most frequently asked questions about Valentine's Day crafts for toddlers, and gain insight into how to create a memorable and engaging holiday experience for your little one. These questions address the common concerns and aspects parents may have while participating in Valentine's Day activities with their toddlers.
1. What age range is considered a toddler?
Toddlers are typically classified as children aged 1 to 3 years old. However, Valentine's Day crafts and activities can be adapted for slightly older or younger children depending on their skill level, interests, and abilities.
2. What skills do these crafts help develop in toddlers?
Valentine's Day crafts can foster various skills in toddlers, including creativity, fine motor skills, hand-eye coordination, sensory exploration, and early cognitive development. Engaging in these activities can also promote a greater understanding of colors, shapes, and patterns.
3. How do I ensure that the materials used are safe for my toddler?
Choose age-appropriate materials and tools for the crafts, and always supervise your toddler during the activities. Opt for non-toxic, washable paints and glues, and avoid small items that could pose a choking hazard. Implementing safety precautions will ensure a fun and worry-free crafting experience.
4. How can I modify these activities for older or younger children?
Consider your child's abilities, interests, and developmental stage when modifying activities. For younger children, simplify the steps and use larger materials, while for older children, increase the complexity by incorporating additional elements or techniques.
5. Can these crafts be used as decorations or keepsakes?
Definitely! Many of these crafts can double as festive decorations or keepsakes, like sun catchers, DIY love bug finger puppets, and handprint Valentine's Day cards. Displaying your child's creations can instill a sense of pride and accomplishment, while preserving treasured moments.
6. Do I need to be artistically skilled to help my toddler with these crafts?
No, artistic skills are not a prerequisite for these activities. What really matters is spending quality time with your toddler and encouraging exploration, creativity, and learning. Your enthusiasm and participation will make the experience enjoyable and rewarding for both of you.
7. How long should I allot for each activity?
The duration of each activity varies based on the complexity and the involvement of your toddler. It is essential to be patient and allow your child to explore at their own pace. Generally, most activities should take between 15 and 45 minutes, but it is crucial to follow your child's interest and enjoyment levels.
8. How can I reinforce learning concepts during these activities?
As you engage in crafts with your toddler, use this opportunity to reinforce learning concepts by talking about shapes, colors, counting, and patterns. Additionally, foster creativity by encouraging your child to make choices and explore different materials.
9. How much assistance should I provide my toddler during these activities?
Assistance depends on your child's abilities and developmental stage. Offer support when needed and encourage independence by allowing your toddler to make choices and perform age-appropriate tasks independently. Striking a balance between guidance and autonomy will enhance their skill development and sense of accomplishment.
10. How can I make the activities more interactive and engaging?
Turn these activities into bonding experiences by actively participating, asking open-ended questions, and offering praise and encouragement. You can also introduce storytelling or role-playing to increase the fun factor and inspire your child's imagination.
11. Can I use these activities to teach my toddler about relationships and emotions?
Yes, Valentine's Day crafts can be an excellent opportunity to introduce the concepts of love, friendship, and emotions. Use these activities as a starting point for discussions about feelings, family, and relationships, fostering emotional development and connection.
12. How can I involve other family members in these Valentine's Day activities?
Invite siblings, grandparents, and other family members to participate in the crafts, creating a shared experience that strengthens family bonds. You can also encourage your toddler to create gifts for different family members or friends as a gesture of love and appreciation.
13. How can I extend my toddler's learning experience beyond the crafts?
Explore educational apps, sensory play, and memory games tailored to the Valentine's Day theme to enhance your toddler's learning experience. By providing a diverse range of activities, you can create a more enriching and engaging holiday celebration for your little one.