Do your kids know what Veterans Day is all about? It can be hard to explain the concept of war and sacrifice to little ones, but that doesn't mean they can't participate in the holiday festivities.
Here are a few fun activities to help your preschoolers learn about Veterans Day and appreciate the sacrifices of our troops.
Explain the holiday.
Before beginning any Veterans' Day activities with your preschooler, take some time to explain what the holiday is all about. Veterans' Day is a day to remember and honor all men and women who have served in the military.
This includes people who are currently serving, as well as those who have served in the past.
You can explain that Veterans' Day is a day to show appreciation for all these individuals has done for our country.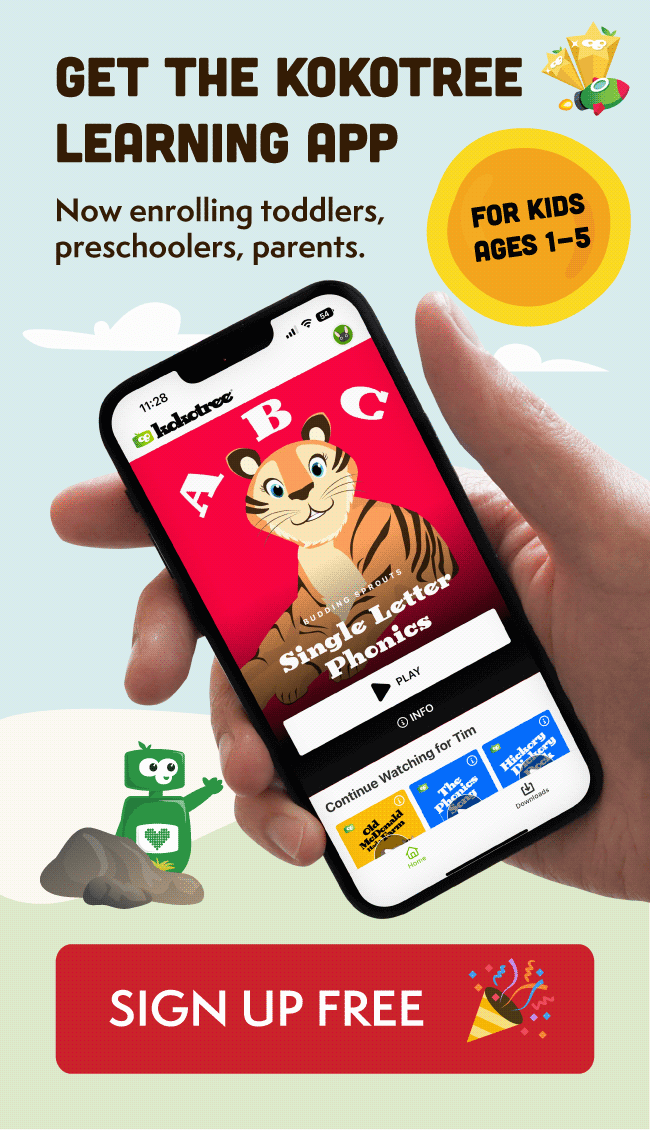 Read books about Veterans' Day or veterans.
There are several great books that you can read with your preschooler to help them learn more about Veterans' Day and veterans.
A few popular titles include "Veterans' Day: A Celebration of Honor" by Barbara Faulring, "On Veterans' Day" by Laura Ingalls Wilder, and "The Wall" by Eve Bunting. Reading these books will give your child a better understanding of the holiday and why we celebrate it.
Make a card or craft for a veteran.
One way to show your appreciation for veterans is to make a card or craft for them. You can encourage your preschooler to make a handprint flag or write a special message inside a card.
You can then drop off the cards or crafts at a local veterans' hospital or retirement home. This is a great way to brighten a veteran's day and let them know they are appreciated.
Subscribe to Kokotree!
Get free parenting tips, news, updates, and content from Kokotree.
Have a picnic lunch in honor of veterans.
Another fun activity you can do with your preschooler is to have a picnic lunch in honor of veterans. Pack some patriotic snacks and drinks and head to your local park or playground.
While you're there, you can talk about why we celebrate Veterans' Day and what it means to be patriotic. This is also an excellent opportunity to teach your child about the different branches of the military.
Go on a field trip to a local veterans' museum or monument.
If you want to get your child involved in learning about Veterans' Day, consider taking them on a field trip to a local veterans' museum or monument.
This will give them an up-close look at some artifacts and memorabilia associated with the holiday. It's also an excellent opportunity to talk with actual veterans and hear their stories firsthand.
Go on a nature walk.
One way to show appreciation for veterans is by enjoying the natural beauty of our country. Take your preschooler on a nature walk and point out all the different trees, flowers, and animals you see.
If you have a camera, take some pictures along the way!
Plant a tree.
Another way to show appreciation for nature is by planting a tree. This is also a great way to teach your preschooler about caring for our planet.
You can produce a tree in your backyard or a pot inside your house. Once it starts to grow, water it regularly and watch it grow!
Make patriotic crafts.
Preschoolers can make tons of patriotic crafts for Veterans' Day. Some ideas include making American flags out of construction paper or painting red, white, and blue handprints on paper plates.
You can also help your child make veterans day medals out of foil or cardboard. Whatever craft you choose, your preschooler is sure to have fun!
Learn about different branches of the military.
Many veterans served in different military branches, such as the Army, Navy, Marines, Air Force, or Coast Guard.
Talk with your preschooler about the other components and what each one does. You can even look up videos online about each chapter so your child can see what they do!