As the leaves start to change color and the cozy autumn season approaches, it's the perfect time to spark your toddler's creativity through engaging and imaginative fall art projects. Parents, you know how important it is to encourage your little one's artistic skills while having fun together, and these fall-themed activities are perfect for doing just that.
Fall Art for Toddlers
In Fall Art for Toddlers, we explore a collection of unique and engaging art projects that help stimulate your toddler's imagination and artistic abilities during the autumn season. These fall activities may include creating colorful fall leaves, crafting adorable woodland creatures, and designing enchanting autumn landscapes. They provide an enjoyable way for parents and toddlers to bond while nurturing creative skills and fostering a love for art.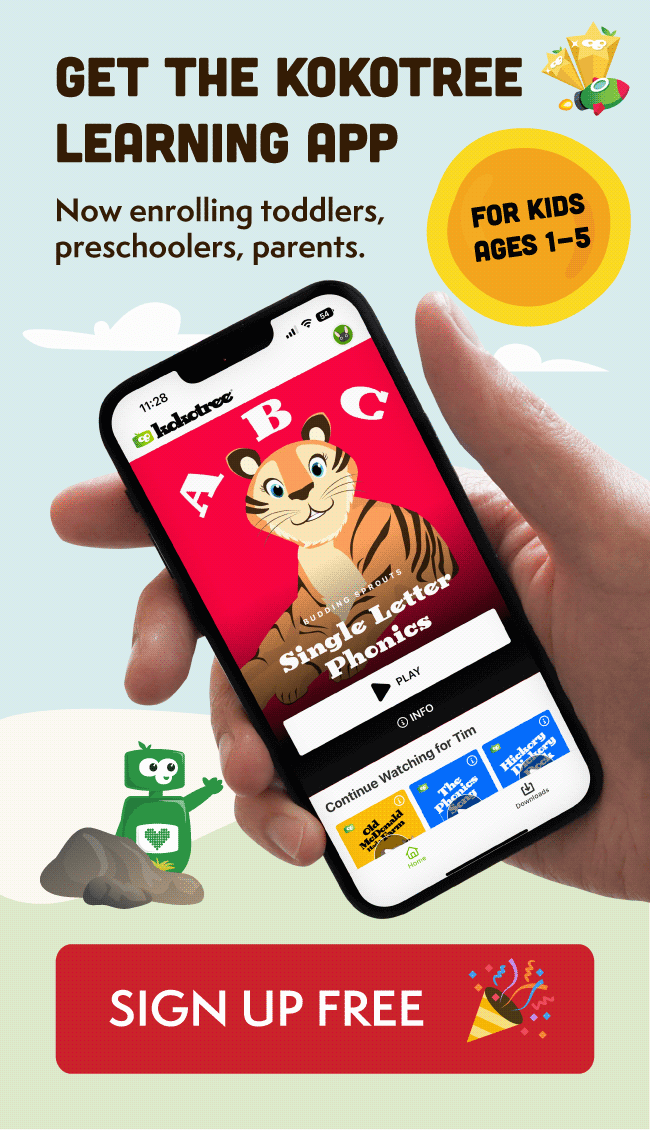 Leaf Painting: A Colorful Start to Fall Art
It's hard to discuss fall art projects without mentioning the iconic symbol of autumn itself: colorful leaves. Leaf painting is a fantastic introduction to fall art and fall themes for preschoolers and an excellent way to help your toddler explore colors and textures. Plus, it incorporates a bit of a nature walk as you both search for the best leaves to work with!
Materials:
Fresh leaves (in various shapes and sizes)
Washable, non-toxic paints
Paintbrushes or sponge brushes
Construction paper or canvas
Instructions:
Go outside together and collect various leaves, encouraging your toddler to choose different colors and shapes.
Once you've gathered your leaves, set up your painting station with your chosen surfaces and paint supplies.
Help your toddler paint each leaf with vibrant colors, experimenting with different techniques like finger painting or using a brush.
Gently press the painted side of the leaf onto the paper or canvas to create a beautiful autumn-inspired print.
Set the artwork aside to dry before displaying it proudly for all to see.
Pinecone Creatures: Connecting with Nature
Boost your child's imagination and strengthen their fine motor skills with this enchanting fall art project. Creating pinecone creatures encourages your little artist to make a tangible connection with the natural world, promoting toddler development and environmental awareness.
Materials:
Pinecones in various shapes and sizes
Non-toxic craft glue
Googly eyes
Felt or colored paper
Scissors
Pipe cleaners, pom-poms, or any desired additional crafting materials
Instructions:
Search your local park or backyard for pinecones of different shapes and sizes, engaging your toddler in a fun scavenger hunt.
Together with your child, brainstorm ideas for the types of creatures they'd like to create, such as animals or monsters.
Help your toddler cut out shapes from the felt or colored paper to form the creature's different features, such as ears, wings, or legs.
With your guidance, have your toddler glue the eyes and felt features to the pinecone, creating their unique creature.
Accessorize the pinecone creatures with pipe cleaners, pom-poms, or any other desired materials for added flare and fun!
Pumpkin Decorating: A No-Carve Adventure
Traditional pumpkin carving may not be suitable for toddlers, but that doesn't mean they can't participate in the pumpkin decorating fun! This no-carve pumpkin decorating activity offers a safer and more age-appropriate option, opening the door to creative exploration without the need for sharp tools.
Materials:
Small pumpkins (real or artificial)
Washable, non-toxic paints or markers
Stickers
Glitter glue
Gems, yarn, or other desired accessories
Non-toxic craft glue
Instructions:
Choose small pumpkins, either real or artificial, that are easy for your toddler to handle.
Set up your pumpkin decorating station with paint or markers, stickers, glitter glue, and any desired accessories.
Encourage your toddler to paint or draw on their pumpkin, expressing themselves with patterns or fun scenes.
Add stickers, glitter glue, and accessories using non-toxic craft glue for a dazzling, festive effect.
Display your toddler's festive fall masterpiece on your front porch or in your home for a charming touch!
Fall Tree Collage: Building Layers of Creativity
This fall tree collage project not only nurtures your toddler's creativity but also introduces them to the concept of layering art materials. In addition, it encourages the use of different techniques, such as finger painting and tearing paper, to create a truly unique piece of artwork.
Materials:
White or light-colored construction paper or canvas
Template or drawing of a basic tree with branches
Sponge, paintbrush, or finger paints
Tissue paper, construction paper, or other colored paper (in warm fall hues)
Non-toxic craft glue
Instructions:
Begin by tracing or drawing a simplistic tree outline with branches onto your paper or canvas.
Encourage your toddler to paint the trunk and branches with a sponge, brush, or their fingertips.
While the paint dries, help your little artist tear or cut pieces of colored tissue paper or construction paper to represent fall foliage.
Guide your toddler in gluing the paper leaves to the tree branches, creating a layered collage effect.
Once the glue is dry, hang your toddler's magnificent fall tree collage on the wall for a festive seasonal display.
Fall-Themed Handprint Art: A Lasting Memory
Handprint art is an endearing way to celebrate your child's growth while making lasting memories. Fall-themed handprint art projects combine creativity, nostalgia, and seasonal fun to provide an unforgettable experience for both you and your little one.
Materials:
White or light-colored construction paper or canvas
Washable, non-toxic paints
Paintbrush or sponge brush
Markers or other desired drawing tools
Instructions:
Start by selecting the type of fall-themed handprint you'd like to create. Ideas include an owl, pumpkin, or even a turkey for Thanksgiving.
Help your toddler choose their paint colors and apply the paint to one of their hands using a brush or sponge.
Assist your child in pressing their painted hand onto the construction paper or canvas, creating a distinct handprint.
Allow the paint to dry before adding any additional details, such as eyes, legs, or beaks, using markers or other drawing tools.
Write your toddler's name and the date on the artwork for a memorable keepsake that will warm your heart for years to come!
Learning App for Toddlers: Taking Creativity Online
Although hands-on art projects are invaluable for nurturing creativity, digital alternatives can be a fantastic supplement to your toddler's artistic journey. A learning app for toddlers, such as a drawing or painting app, can be the perfect solution for on-the-go creativity or fostering artistic talents in a different medium. Plus, engaging in both hands-on and digital art activities provides your child with a more diverse and well-rounded creative experience!
Fall Art for Toddlers: A Season of Creative Exploration
Fall art projects provide a unique opportunity for parents and toddlers to bond, have fun, and spark their imaginations while celebrating the wonder of the autumn season. By engaging in these activities, you can foster your child's artistic skills, nurture their love for art, and create unforgettable memories together. So, don't wait any longer; it's time to break out the art supplies and embark on a fall-inspired artistic adventure with your little one!
Creating an Art-Friendly Environment at Home
Offering various materials and supplies while fostering a safe and encouraging atmosphere is crucial for maintaining your toddler's interest in art. Creating an art-friendly environment at home can significantly complement the benefits of hands-on projects, enhancing their toddler education experience.
Stocking Art Supplies
Keep art supplies easily accessible and within reach for your little one. Some essentials include:
Non-toxic, washable markers and crayons
Construction and tissue paper
Washable, non-toxic paints
Child-safe scissors
Colored pencils
Glue sticks and non-toxic craft glue
Stickers and other decorative materials
Remember to store these supplies in a convenient and organized manner, making it simple for your toddler to find what they need and express their creativity anytime.
Designating an Art Space
Choose a well-lit, comfortable area in your home where your toddler can create without restrictions. Cover the space with a drop cloth or plastic sheet to protect surfaces and flooring, ensuring that clean-up is a breeze. This dedicated spot will serve as an art haven, encouraging your toddler to unleash their creativity whenever inspiration strikes.
Incorporating Art into Everyday Activities
When it comes to toddler education, incorporating art into regular, day-to-day experiences can have lasting benefits. Here are some ideas for integrating art into everyday routines:
Artistic Mealtime
Allow your toddler to create food art by arranging fruits, vegetables, and other ingredients into fun shapes, scenes, or animals on their plate. This fun activity not only nurtures creativity but can also help develop healthy eating habits.
Scrapbook Memories
Get your toddler involved in scrapbooking family moments, playdates, or holidays. Encourage them to add their artistic touch through drawings, sticker arrangements, or handwritten captions, while simultaneously preserving cherished memories.
Creativity-Fueled Storytelling
Unleash your toddler's imagination by having them illustrate their own story, which they can either dictate to you or create on their own. This activity promotes artistic expression, language development, and a love for reading as they create and share their story with others.
A World of Art: Exploring Different Cultures
Introducing your toddler to various art styles, tools, and techniques from diverse cultures is an excellent way to foster a broader appreciation for creativity. Search for art galleries, museums, or cultural events in your area that offer family-friendly programming or workshops for young children. Additionally, incorporating a multicultural perspective into your daily art activities can increase your toddler's understanding and respect for diversity, enhancing their emotional and social development.
FAQ: Fall Art for Toddlers
Here's a compilation of frequently asked questions related to fall art projects for toddlers. We hope these short, NLP-style answers will provide additional guidance and insight as you engage in creative activities with your little one this autumn.
1. What age group is appropriate for these fall art projects?
These fall art projects are primarily designed for toddlers and preschoolers, typically aged between 2 and 5 years old. However, with proper guidance and slight modifications, most of these projects can be enjoyable for children of varying ages.
2. Can these fall art projects be adapted for older children?
Yes, many of these projects can be easily adapted for older children by increasing the complexity of the activity or incorporating more advanced art techniques.
3. How do these art projects contribute to toddler development?
Engaging in art projects fosters several aspects of toddler development, such as fine motor skills, creativity, problem-solving, spatial awareness, and self-expression. Participating in these activities also encourages social-emotional development through bonding and sharing with others.
4. Are there any safety concerns for toddlers when engaging in these art projects?
Always use non-toxic, washable materials and supervise your toddler closely during these activities. By choosing age-appropriate projects and offering gentle guidance, you can help ensure your child's safety and enjoyment throughout the creative process.
5. How do I manage the mess during these art projects?
Protect surfaces with drop cloths, plastic sheets, or washable tablecloths for easy clean-up. In addition, keep a rag or a roll of paper towels handy to quickly address spills, and dress your toddler in clothes you won't mind getting messy.
6. How can I encourage my toddler to explore their creativity?
Provide a supportive, encouraging environment where your toddler feels free to experiment with various materials and techniques without fear of judgment. Offer gentle guidance when needed, but allow them to take the lead in their artistic endeavors.
7. Can I involve siblings in these fall art projects?
Yes, siblings can participate in these fall art projects. Collaborative art can be a wonderful way for siblings to bond, share ideas, and work together as a team, fostering healthy relationships and communication skills.
8. Are these projects suitable for children with special needs?
Many of these projects can be adapted to suit the needs and abilities of children with various special needs. Consult with a therapist or professional knowledgeable in the field of special needs for guidance on adapting these projects for your child's unique situation.
9. Can I use these fall art projects in a classroom setting?
Yes, these projects can easily be implemented in a classroom setting, during group events, or even at playdates. Adjust the size and scope of the projects to accommodate larger groups and ensure adequate supervision.