Learning is hard work. And it can be difficult when you have a toddler.
But if you know what to teach, your little one can learn.
Digital learning makes it exciting for children. But for parents, navigating it can feel like a minefield of options.
How do you navigate through the digital universe?
How do you avoid apps that can be harmful to their development?
What do they need to learn?
What apps are best suited for learning?
As parents, we want to give our kids a healthy, stimulating, and creative digital diet. Not every app or game is good for them.
Digital media is viewed positively, with parents believing technology can aid their children's learning.
We believe that controlled, high-quality screen time of 30 min to 1 hour each day can bring value to your child.
5 principles for a safe and age-appropriate learning experience
1. Quality over quantity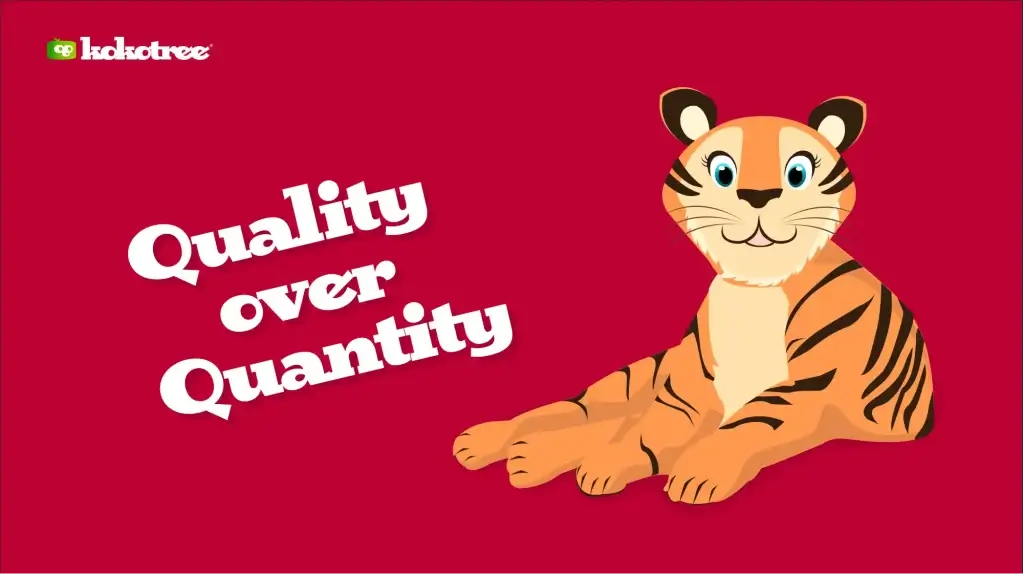 Researchers say …
"Quality content improves children's vocabulary, regardless of their parents' education or attitudes."
Your child needs to watch quality educational videos. Do not compromise on this.
Unfortunately, this means there is no scope for YouTube or YouTube Kids app. These apps contain unregulated content, and there is no guarantee that the next suggested video will have quality content.
Most other educational apps for kids are more of entertainment and less educational.
2. Boredom is the root of creativity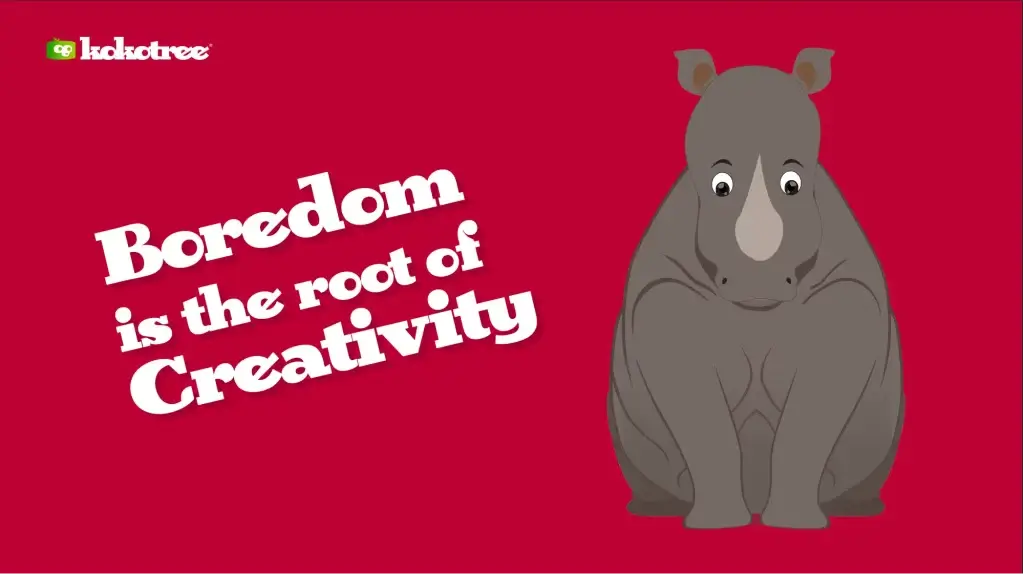 Encourage boredom! It's essential for brain development in toddlers.
That's why the content they watch should be minimal. Apps with thousands of videos should be avoided.
If a toddler gets to know there are tons of options they can access by a simple swipe, they will lose focus.
The theory is that overstimulation makes it hard to focus on sustained tasks while a child's brain develops. This is why the Kokotree Learning System plays only one video at a time and doesn't let kids choose their video from the app—unless they follow our curriculum-based sequence.
3. Progression, not perfection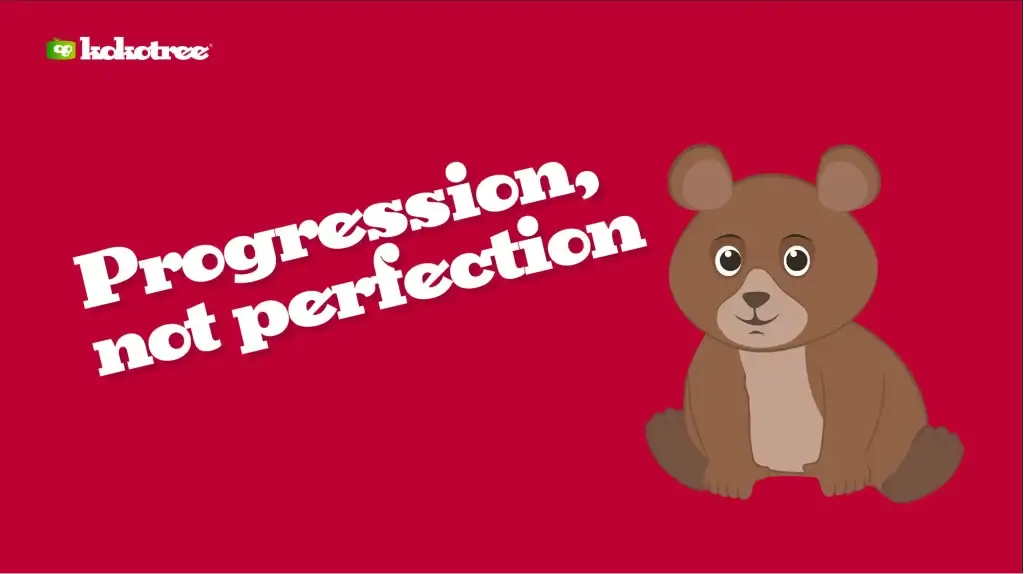 Most kids' educational apps have thousands of videos without any specific sequence. This is not good.
Progressive learning means that each lesson builds on the last one. A curriculum-based, progressive approach is the key to helping your toddler get excited about learning.
The Kokotree Learning System is great for this … because an organized progression of content helps kids learn at their own pace and keeps them engaged throughout the process.
The right content will make learning fun—not just for the kids but also for the parents.
4. Repetition is the key to learning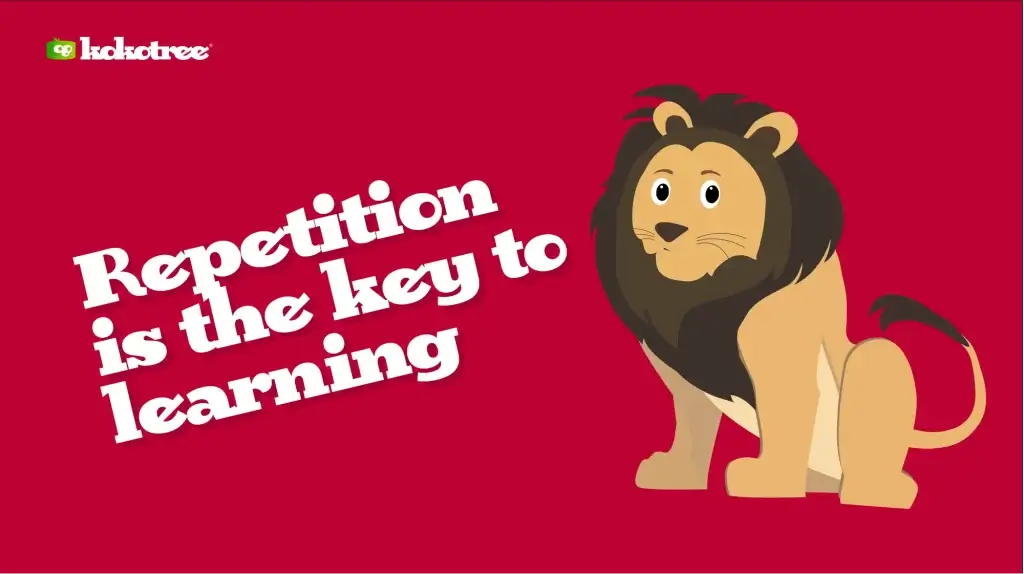 Because you will give your kid access only to limited content, they will have no choice but to watch the same content repeatedly.
This is great because repetition aids learning.
Toddlers learn best through repetition, and that's why the Kokotree Learning System contains videos that are meant to be watched multiple times.
It might seem monotonous for parents, but it's essential for toddlers.
5. Reinforcement is crucial
We believe that the more time parents spend with their children offline, the better off everyone is in the long run.
The more time you spend playing games with your child, the more they'll learn from you and grow as a person.
That's why we've designed our curriculum around offline reinforcement activities; so that both parent and child can play together.
These activities are fun, so they won't even realize they're learning! Every day you play with your child, you'll strengthen the bond between you and help them learn new things.
Subscribe to Kokotree!
Get free parenting tips, news, updates, and content from Kokotree.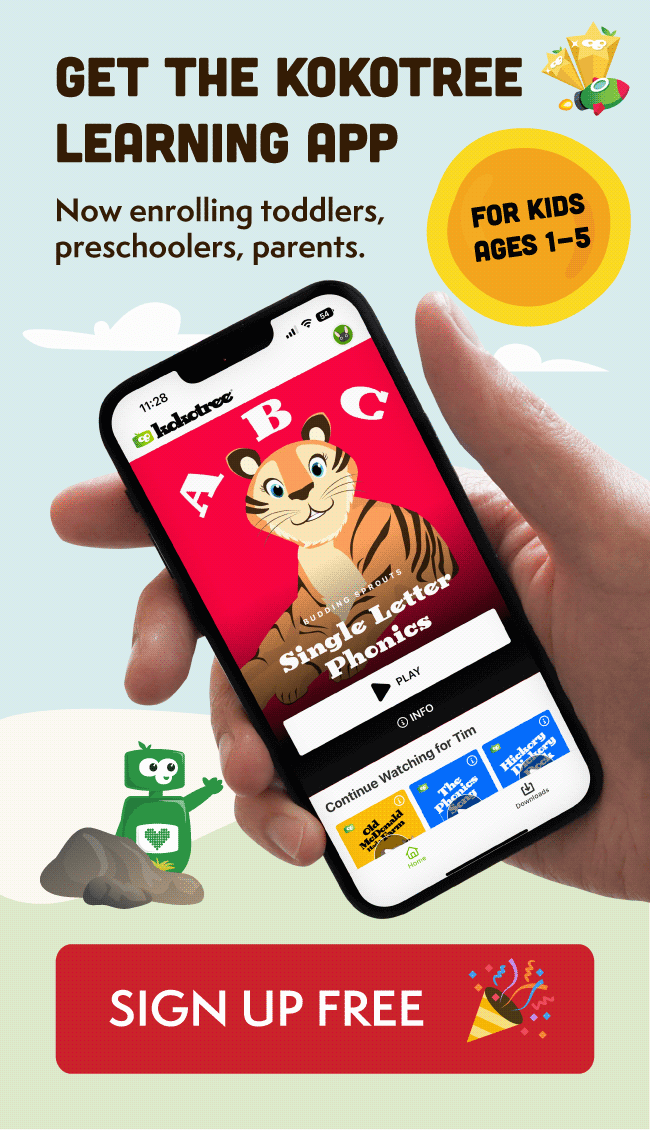 The best way to help your toddler learn
Using the above five principles, Kokotree offers a comprehensive curriculum that your child can learn from at home, with games and activities designed to reinforce lessons from each video.
We recommend starting with the Little Seeds program. It's a collection of toddler-safe nursery rhymes, fables, and lullabies with age-appropriate colors, sounds, and video production.
After watching each video, go through the "For Parents" section and follow the reinforcement activities with your child.
For example, if you watch the Colors video, ask your child to find objects in the house that are red or green or use those colors while playing.
This will help them learn colors and associate them with real-world objects—which is what they love doing at this age.
Benefit from years of experience and research
The best part about Little Seeds is that it has been developed by experts in child development and education who have spent years working with children from birth to age 5.
They know what works best for toddlers and what doesn't, so you can rest assured that this program will give you peace of mind as you build a strong foundation for your toddler's education.
This will help you establish a routine of learning through songs and rhymes that are fun for you and your little one. This approach will also help you create a bond with your kid as they learn new things together.
Get peace of mind as you educate your toddler
If you're looking for a comprehensive curriculum that uses fun and engaging activities to teach your toddler, Kokotree is a perfect choice.
Our system is based on five principles of child development that have been proven to help toddlers learn effectively.
5 easy ways to keep your toddler entertained and learning
Quality – your toddler needs to be watching high-quality content
Boredom – boredom is good because it sparks creativity and imagination
Progression – each lesson should build on the previous one
Repetition – repetition is key to learning
Reinforcement – spend time learning with your child offline
Using our program, your child learns new things daily in a relaxed and enjoyable environment.
Keep reading: up next …
In the next post, we'll dive a little deeper into this topic and talk about why your child deserves high-quality educational content for their learning.