Ring in the New Year with some fun and festive preschool activities! Whether you're looking for a family-friendly way to celebrate or something to keep your little ones busy on New Year's Day, we've got you covered.
From simple crafts to festive games, we've got plenty of ideas to help you ring in the new year with style. So grab your kids and get ready for some fun!
Make a New Year's Resolution Chart.
Help your child set realistic goals for the new year with this fun activity. Write down your child's resolutions on a piece of paper and hang them up where they can see them. Every time they accomplish one of their goals, give them a sticker to put next to it.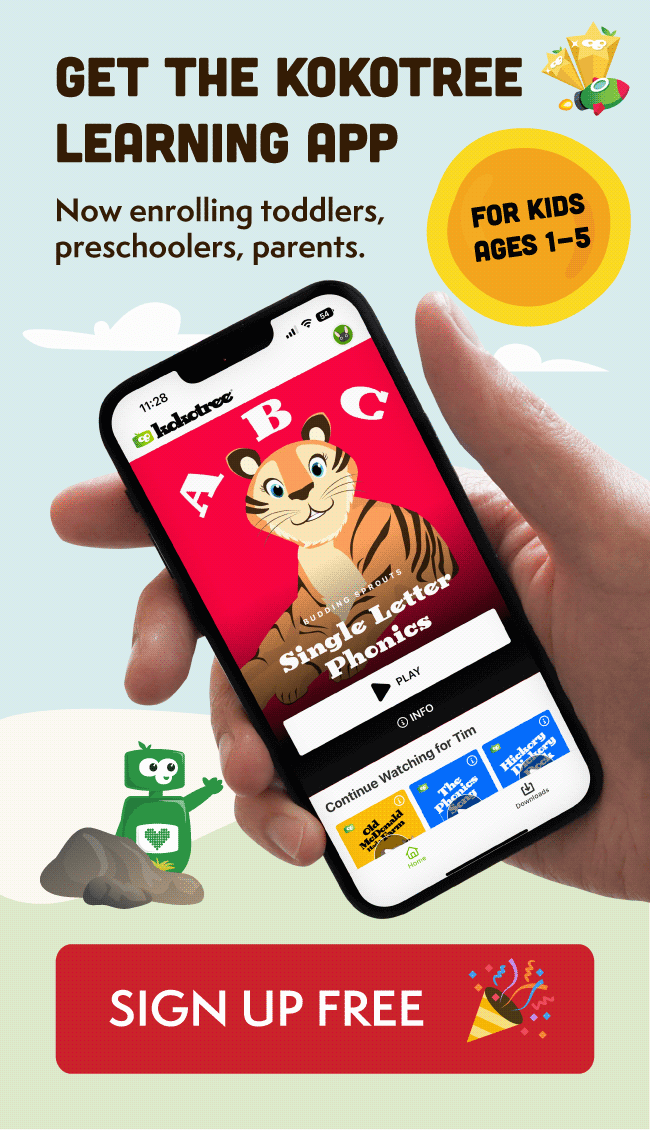 Have a New Year's Countdown.
Countdown the days until the new year with this fun activity. Every day, have your child cross off one day on the calendar. On New Year's Eve, have a special celebration to ring in the new year!
Make New Year's Cards.
Get your child into the holiday spirit by having them make their own New Year's cards. They can decorate them however they like, and you can help them write out their messages to friends and family.
Make a Time Capsule.
This fun activity will help your child preserve their memories from the past year. Have them collect special items, such as pictures, report cards, awards, etc. Put everything in a box and seal it up. Write the date on the outside and plan to open it up following New Year's Day!
Go on a Scavenger Hunt.
Hide items around your house or neighborhood related to New Year's Day (e.g., party hats, noisemakers, confetti). Give your child a list of things to find and see how long it takes them to find everything!
Subscribe to Kokotree!
Get free parenting tips, news, updates, and content from Kokotree.
Bake Holiday Treats.
What better way to celebrate the new year than with delicious holiday treats? Please help your child bake cookies, cakes, or other goodies they can enjoy (and share!) with friends and family.
Watch Holiday Movies.
Get into the holiday spirit by snuggling up with your child and watching classic holiday movies together. Some great choices include "It's a Wonderful Life," "Miracle on 34th Street," and "A Charlie Brown Christmas."
Go for a Walk Outside.
Enjoy the fresh air and get some exercise with this simple activity. Bundle up and go for a walk around your neighborhood or local park with your child. Look for signs of winter along the way (e.g., snowflakes, icicles, bare trees). End your walk with hot cocoa or hot apple cider!
Draw Pictures of the Year.
Have your child draw pictures representing their favorite memories from this past year. They can draw pictures of holidays, vacations, family gatherings, or any other special events from the past year.
When they're all done, put the images together in a scrapbook to look back on for years!
Make New Year's Resolutions.
Help your child set goals for the new year by coming up with some resolutions. Encourage them to be realistic and make goals that they can accomplish.
They might want to learn a new skill, read more books, try a new hobby, or spend more time with family and friends. Whatever their goals are, help them find ways to achieve them so they can start the year off right!
Ring in the New Year with a Party.
Host a fun New Year's party for all of your child's friends and family! Decorate the house with streamers, banners, and balloons. Serve snacks, desserts, and drinks to energize everyone all night. Play games, watch movies, or simply enjoy each others' company as you count down to midnight together! Whatever you choose, have a blast celebrating the new year!
Read New Year's Books.
Grab some New Year's books and read them with your child. They can learn more about the holiday and get some ideas for fun activities over the next few weeks. Some great choices include "New Year's Rejoicing," "A Great Ball of Fire! A Counting Book of Holidays," and "Tallulah's Party: The Events in Rhyme that Made History."
With so many great options to choose from, your child is sure to find a book that they love!
New Year's Day Preschool Activities.
Many fun and simple ways to celebrate the New Year with your child! Whether you choose to do some traditional activities, like watching holiday movies or baking treats, or try something new, like going on a scavenger hunt or drawing pictures of the year, there's sure to be an activity that both you and your child will enjoy.
Ringing in the New Year is always a particular time, and spending it with your little one only makes it more memorable. Happy New Year!