Hey there, fellow parents! With the holiday season right around the corner, are you on the lookout for fun and engaging Christmas activities for your little ones? Look no further! We've gathered some fantastic festive ideas that are perfect for toddlers and sure to keep them entertained throughout the merry season. From crafts and games to sensory play, these activities will not only help enhance their skills, but also create treasured memories with your child. So, brace yourselves for some holiday cheer and let's dive into exploring these exciting Christmas activities!
Christmas Activities for Toddlers: Festive Fun
For festive fun with your toddler, try engaging activities like crafting ornaments, playing holiday-themed games, and exploring sensory play. These entertaining ideas help enhance skills, create treasured memories, and keep your little one excited throughout the holiday season. So, enjoy some quality time with your child and embark on a Christmas adventure filled with joy and learning!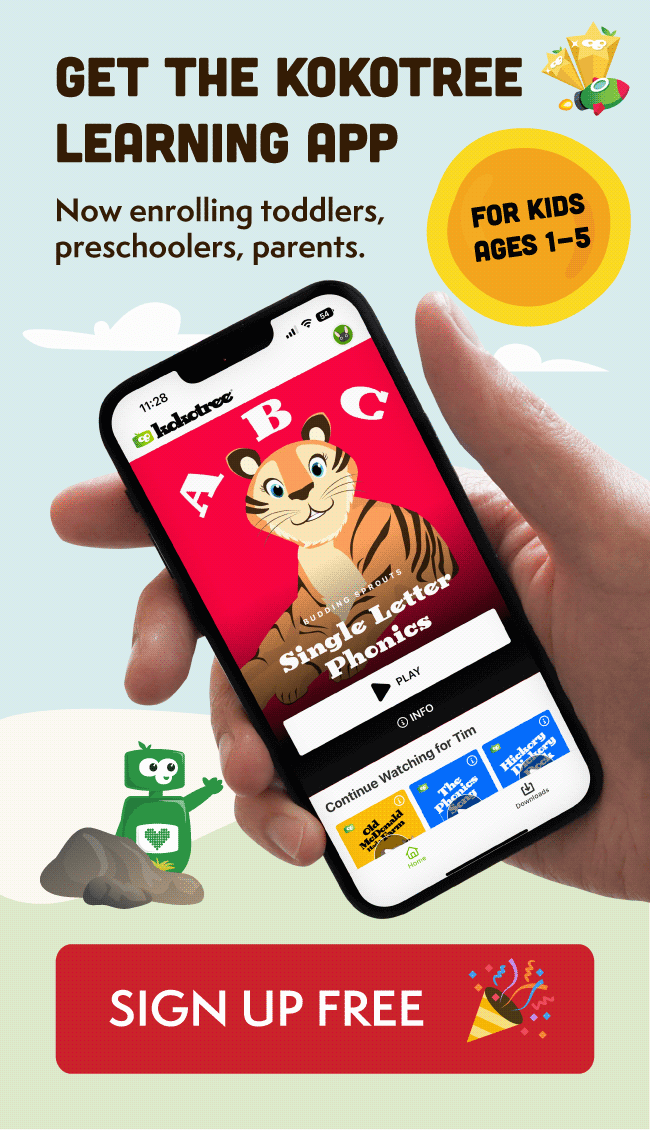 Ornaments and Crafts: A Creative Wonderland
There's something truly magical about making ornaments with your little ones. It allows for quality time, helps with toddler development, and fosters creativity. Here are some ideas to get you started with ornament-making and other holiday crafts:
Paper Plate Christmas Trees
Cut a paper plate in half and then into a triangular shape to create a tree. Encourage your toddler to decorate them with paint, glitter, or stickers. Finally, punch a hole in the top and attach a ribbon or string for hanging.
Popsicle Stick Snowflakes
Create beautiful snowflakes by gluing popsicle sticks together. Let your toddler paint and decorate with glitter or sequins. Attach a string or ribbon for easy display around your home, creating a winter wonderland!
Fingerprint Ornaments
Add a personal touch by using non-toxic paint to create fingerprint ornaments. Have your child dip their finger in paint and press it onto a clear plastic or glass ornament. You can add extra festive details with a paint pen or colorful ribbon.
Holiday-Themed Games: Snowy Adventures
Combine holiday-themed games with physical play to help your little one burn off energy, learn important skills, and grow into a forever cherished Christmasmemory. Try these entertaining games:
Fill Santa's Sleigh
Set up a 'sleigh' (a large box or laundry basket) and provide your toddler with some lightweight toys, stuffed animals, or wrapped presents. The goal is for your child to fill Santa's sleigh with the items as quickly as possible. This activity encourages coordination and gross motor skills while bringing excitement to helping Santa on his journey.
Snowball Toss
Use soft, white pillows or homemade "snowballs" (made from wadded up socks or fitting cotton balls inside a sock) and set up targets for your child to throw at. This snowball-toss game is safe and enjoyable for your toddler while improving hand-eye coordination and gross motor skills.
Christmas Treasure Hunt
Create a mini treasure hunt by hiding festive objects, such as ornaments or candy canes, around your home. Challenge your toddler to find them all, assisting them along the way. This activity promotes problem-solving, persistence, and fine motor skills.
Sensory Play: Touch, See, and Taste the Joy
Sensory play engages your child with various textures, tastes, and colors, making it both educational and fun. It is a perfect way to refine their senses while exploring the holiday world. Here are some ideas for Christmas sensory play:
Peppermint-Scented Playdough
Make homemade playdough with a touch of peppermint extract or essential oil. This simple addition transforms classic playdough into a festive sensory activity that your child will love molding and sniffing.
Christmas Sensory Bin
Create a sensory bin filled with items like holiday-colored rice or pasta, small plastic ornaments, Christmas-themed toys, jingle bells, or pinecones. Encourage your toddler to explore the items, building their cognitive and fine motor skills.
Edible Gingerbread Paint
Mix up a batch of edible gingerbread paint by combining sweetened condensed milk and gingerbread spices. Let your child paint on paper, creating a masterpiece they can taste as well! This activity promotes creativity and sensory development.
IncorporateTechnology: Learning App for Toddlers
There's no denying that technology can play an essential role in your child's learning journey. A learning app for toddlers can make learning a dynamic and interactive experience, reinforcing the valuable skills acquired through other activities:
Festive-Themed Puzzles
Select an educational app that features Christmas-themed puzzles to spark your toddler's interest, improve their problem-solving ability, and boost their cognitive development. Puzzles offer endless fun and challenge with their varied difficulty levels and illustrations.
Christmas Color and Shape Recognition
Look for an app that features holiday-themed games or activities enabling your child to learn and recognize colors and shapes. This helps in developing visual discrimination skills and building the foundation for future math learning.
Interactive Christmas Stories
Engaging and interactive Christmas stories can include elements such as animations, sounds, or tasks, enhancing your child's reading and listening skills. An app offering this content allows toddlers to enjoy meaningful activities while cuddling up with you for some quality bonding time.
With these ideas, your toddler will be delighted and engaged in festive activities, creating unforgettable memories during the holiday season. Embrace the Christmas spirit and watch as your child's skills flourish!
Family Involvement: Enhancing the Joy
Incorporating family participation in festive activities elevates the fun and can play a vital role in toddler education. Engaging with other family members can help your child develop social skills, cooperation, and a sense of belonging. Create new and meaningful traditions with these family-oriented Christmas activities:
Caroling Together
Making music and singing Christmas carols can be a heartwarming intergenerational activity. Choose your family's favorite songs and sing along with your toddler, helping them learn the words and melodies. Benefits of caroling include speech development, memory enhancement, and increased bonding between family members.
Seasonal Cooking and Baking
Invite your little ones to help with age-appropriate tasks in the kitchen, such as stirring batter or adding festive sprinkles. This shared activity not only promotes the development of motor skills but also helps your toddler acquire the basics of measurement, counting, and following instructions.
Decorating the Tree
As a family, setting up decorations or trimming the Christmas tree is an exciting, cherished event. Allow your toddler to hang their handmade ornaments or place other safe decorations in reachable spots. This memorable activity fosters creativity, spatial awareness, and family bonding.
Outdoor Christmas Activities: Winter Exploration
Exploring the outdoors during the holiday season can be a magical experience for your toddler. Fresh air, physical activity, and the winter landscape provide opportunities for sensory exploration and learning. Consider the following outdoor activities:
Building a Snowman
On snowy days, venture outside with your child to build a snowman. Rolling snowballs, stacking them, and adding accessories like hats, scarves, and buttons encourage creativity, teamwork, and physical effort in your toddler's playtime.
Nature Walks
Embark on nature walks, pointing out seasonal changes, animal tracks, or other fascinating aspects of the winter environment. Encourage your toddler to collect items like pinecones or acorns to create nature-inspired crafts at home. These walks boost curiosity, vocabulary, and understanding of the natural world.
Outdoor Light Displays
Visiting local holiday light displays or simply walking around your neighborhood can be a mesmerizing experience for your toddler. Encourage them to identify different colors, shapes, and decorations, stimulating their visual recognition and vocabulary development.
By embracing these activities, you can enhance the joy, wonder, and bond of the holiday season, while enriching your toddler's educational experience. Happy holidays!
Frequently Asked Questions
We understand you might have various questions regarding Christmas activities for toddlers. In this section, we've compiled some of the most common questions and provided short, helpful answers to make your holiday planning easier.
1. At what age can my toddler participate in Christmas activities?
Most activities mentioned in this blog post are suitable for children between the ages of 2-4. However, remember to adapt each activity to your child's unique abilities and interests, ensuring their safety and enjoyment.
2. How can I adapt activities for children with special needs?
Consider your child's individual strengths and challenges when selecting activities, and make appropriate adaptations. For example, choose larger craft materials to improve grip or incorporate visual aids to support understanding. Consulting with a therapist or specialist can also provide valuable insights for tailoring activities.
3. Can siblings participate in these activities?
Yes! Most of the activities listed are suitable for siblings to enjoy together or can be easily adapted, allowing for shared experiences and collaboration, which fosters strong relationships and teamwork.
4. How do I ensure safety while engaging in these activities?
Supervise your toddler closely during each activity, use child-safe materials, and choose tasks that are developmentally appropriate. Clear communication and demonstration of safety rules are also essential.
5. What if my child is not interested in holiday-themed activities?
It's essential to respect your child's preferences. Try to incorporate their likes and interests into the activities, offering alternative themes, or explore non-themed activities that still involve learning and skill development.
6. Can these activities be adapted for different religious celebrations?
Yes! Customizing these activities to align with your family's traditions and values is key. Replace specific holiday elements, such as ornaments and carols, with ones relevant to your celebration to create meaningful experiences.
7. How much time should each activity take?
Every child is different, and the time spent on activities may vary. Prioritize your child's engagement and enjoyment over completing each task. Allow them the flexibility to explore at their own pace and consider their attention span.
8. Will these activities be challenging enough for advanced learners?
You can adjust the activities to better match the abilities of an advanced learner. For example, introduce more complex puzzles, integrate early math concepts into crafting, or add advanced vocabulary during storytelling sessions.
9. Can I engage a group of toddlers in these activities simultaneously?
Definitely! Activities like festive games, sensory play, or storytelling can entertain a group of toddlers. With adult supervision and manageable group sizes, you can create a fun, inclusive environment for shared experiences.
10. How can I make these activities more eco-friendly?
Choose sustainable materials, such as reusable or recyclable craft supplies, and opt for energy-efficient lights or decorations. Achieving eco-friendliness may involve locally sourcing materials or limiting waste by repurposing everyday items for activities.
11. Will these activities integrate well with my toddler's existing educational routine?
Yes! The activities suggested in this blog post are designed to complement and enhance toddler education. Utilize them as supplementary or complementary experiences alongside existing curricula, preschool activities, or educational apps.
12. Do I need to invest in expensive materials or gadgets to conduct these activities?
No. Most of these activities can be accomplished with inexpensive materials or items you may already have at home. Creativity, adaptability, and resourcefulness are key in making these activities enjoyable without breaking the bank.
13. How can I capture the memories created during these activities?
Preserve these special moments by taking photos, recording videos, or creating keepsakes like ornaments or craft projects. You can also start a holiday journal or scrapbook, documenting your toddler's progress and favorite memories for years to come.